Alley Cats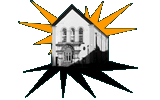 Musical Genre/Type: Rockabilly
Formed: 1987
Band Members:
Daz
Rick
Mark Wright
Gigs:
14/03/87
The Alley Cats
Kettlebrook Working Men's Club
Tamworth Herald – 13/03/87
Musicbox – SNIPS
Paws with the Alley Cats
A BRAND new local band, influenced mainly by The Stray Cats make their Tamworth debut tomorrow (Saturday) night. The group, The Alley Cats, are influenced by the likes of Duane Eddy, Eddie Cochrane and the Guana Batz. The Cats featuring Daz, Rick and Mark Wright make their debut at Kettlebrook Working Men's Club and according to drummer Mark they hope to find a fair few local people interested in what they have to offer. "I believe there is a bit of rockabilly in most people who like the Meteors, King Kurt and so on and we would like to make a name for ourselves sin Tamworth," he said. "It all sounds very intriguing so if you want to see something different pop along to Kettlebrook on Saturday night and give The Alley Cats a chance to dazzle you…
Tamworth Herald – 03/04/87
Musicbox – SNIPS
The Alley Cats have been in contact to say that they have now acquired a double-bass player for their modern rockabilly band. The group are hoping it will be painted a luscious pink colour which will really make them stand out in crowd!
Tamworth Herald – 17/04/87
Musicbox – SNIPS
The Alley Cats, Tamworth's new rockabilly kings have changed their name. The Cats will now be known as Running Wild, a name they will use on April 18 (Saturday) when they play their second concert at Central Club, Burton.
Tamworth Herald – 10/07/87
Musicbox – Sharp stuff from Cut-Throats
TAMWORTH'S 'Rathole' opens its doors to the charming genre of rockabilly and psychobilly music on Sunday night.
Three – possibly four – bands specialising in this high energy musical onslaught will take to the Rathole stage ensuring a night of stomping fun for a bewildered audience.
The line-up is made up of two locally-based acts – The Alley Cats and debut-makers The Cut Throats – alongside top Birmingham psychos The Surf Rats and possibly another manic outfit, Lost Souls.
The night – a sort of 'Wrecking at the Rathole' affair will be interesting for a number of reasons. Firstly it will give 'Rathole' audiences their first chance to taste the pleasure of The Alley Cats.
Secondly it will give them an opportunity to enjoy top class out-of-town psycho music and thirdly it will give a debut to a brand new band The Cut Throats. They have been together only a matter of weeks although already there is a buzz around that they are going to be hot stuff indeed,
They are made up of the following interesting quartet of local musicians – Simon Mills (bass), Nick Plant (drums), Daz Knight (lead guitar) and Bill Telford (vocals). Nick probably deserves most of the credit for getting the band together which he started to do shortly after the brief but fascinating career of The Mutant Zombies ground to a halt.
Nick – then known as Sick Nick the Psycho – was keen to play maximum psycho music and according to Bill Telford that is exactly what The Cut Throats offer.
"People who have come along to see us practice have said we sound something like a cross between The Meteors and The Guana Batz which is just what we want," said Bill.
The band's material is all self-penned although they throw in the dance favourite 'Wipeout' as a way of getting the audience into an advanced state of bopping. And according to Bill, Tamworth will have witnessed nothing like The Cut-Throats before…
"We are totally different to all the other bands in Tamworth but I think we should still go down well because we are that bit different," enthuses Tamworth's newest singer.
So, a 'Rathole' night with a difference. Psychobilly, rockabilly fans et al should find the whole occasion immensely enjoyable, but I have a sneak feeling many 'normal' rock fans will also get a kick out of this original stomping fun. It starts on Sunday night at 8pm.