Antidote (Anti-Dote)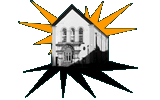 Musical Genre/Type: Heavy Rock
Formed: 1980
Band Members:
Simon Hewin - Lead Guitar and Vocals
John Dale - Drums
Gary Prince - Bass Guitar and Vocals
Gigs
16/04/80
Antidote
St. John's Youth Club
---
Tamworth Herald – 18/04/80
Musicbox - 'Antidote to a wet evening'
ST. John's Youth Club in Tamworth was the setting on a wet Wednesday night for yet another up and coming rock band to shine.
The Antidote, a tightly-knit threesome who have only been together a few months put on a great show for the benefit of an appreciative young audience.
The night began badly when co-headliners 'The Difference' were forced to pull out due to illness. To add to the show therefore two of the already well-known Fretz, Donald Skinner and Mark Mortimer teamed up with the brilliantly manic drummer of another young and up and coming band, The Cuts, Simon Webster.
The three put on a creditable performance considering they had never played together before. But the night belonged without doubt to the Antidote.
The Antidote line-up is John Dale a 16-year-old who gets better with every practice on drums. Gary Prince, also 16 who does an excellent job on bass guitar and vocals and Simon Hewin, a 17-year-old who sings most of the set and also plays lead guitar. His guitaring ability is nothing short of outstanding and there could not have been anyone in the audience who wasn't totally impressed with the mature, confident way he handled his guitar. The band played a full set of popular heavy rock covers, they also have a good supply of their own adventurous songs but decided to play songs the crowd would know, so their own songwriting talents were not shown. The songs they did were all note perfect, their covers of the Stones "Satisfaction" and Status Quo's "Caroline" were particular high points and they also played the Sex Pistols number "Pretty Vacant" for the sizeable amount of punks in the audience. "Paranoid" by Black Sabbath was given two powerful blastings which was particularly pleasing as it gave "Hewie" his best guitar breaks of the night.
In conclusion, the Antidote in this their first ever gig played a very good set, were well received and have enormous potential. With their ability, the ever-good Fretz, the up and coming Cuts and another young band with talent, The Telecoms. Tamworth's young rock scene has never been stronger. And the most exciting thing of all is it can only get better.
Sam Holliday
Tamworth Herald – 04/11/83
Musicbox
Simon Hewin, an ambitious and enthusiastic guitarist, who one played with top local rock band the Antidote, is on the lookout for musicians to form a new band in the area. Simon, a dedicated fan of glam rockers Slade, is seeking musicians who are interested in playing all types of contemporary rock.
Tamworth Herald – 03/08/90
Musicbox – SNIPS
Former Anti-dote guitarist Simon Hewin is now setting up private guitar tuition for rock and pop axemen (or women).