Billy Bates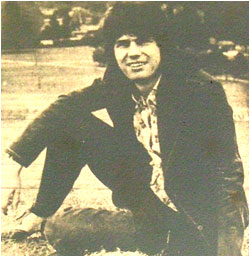 Billy Bates Dosthill-born musician with plenty of talent and a new single in the shops.
Full-size Image
Photograph courtesy: Tamworth Herald
Billy Bates - Singer/Songwriter (Dosthill)
Tamworth Herald – 04/10/74
MUSICBOX – Billy Bates
Dosthill musician Billy Bates has a great new single out in the shops, called "Mr. Hand Me Down".
Twenty-one-year-old Billy Bates – real name – Phil Bates – is well known in the Tamworth area, playing the local music scene with several talented bands.
Billy whose parents Mr. And Mrs. Allan Bates live at 94 Orchard Close, Dosthill, has many talents, can play the guitar, bass guitar, piano, organ and banjo, and writes his own material.
His new single, released on Spark Records, is a self-penned number, often reminiscent of Gilbert O'Sullivan, but catchy, well produced with fine instrumentation.
Managed by Reg Tracey, who also looks after Terry Lightfoot and His Jazzmen, Billy prefers music with a strong melodic content and the single is no exception.
In the days of mass-produced "Teeny-bopper" music, Billy's single is backed up by a good flip side entitled "Money Makes the World Go Round" again written by Billy.
Billy's association with manager Reg Tracey began when he was with Kwil.
The band played with Kenny Ball at Drayton Manor 18 months ago and Kenny recommended Kwil to Tracey.
Reg liked Billy's songs and when the Dosthill born musician left Kwil he helped him obtain a song-writing contract with Southern Music.
Billy was also introduced to Alan Freeman, manager of Spark Records…hence the single.
"Mr. Hand Me Down" is a melodic song with a strong story line. It is the first of a minimum of four singles that Billy Bates will be releasing over the next 12 months. It is already selling well locally and is available from all local record shops.
The record received several plays on Radio One during the first week of release and Radio Luxembourg played it three times in the same week.
The record is due for release in Holland and without a doubt the talented Billy Bates not only deserves success but looks well on the way to getting it.
Billy made his first public appearance with a group called the Wild Four at the age of 12.
The group later became known as the Teenbeats, who played the local scene for four years with Billy on lead guitar.
Billy has played with several other groups who have performed locally and these include Kwil, Enigma and Source of Power.
Tamworth Herald - 28/03/75
Musicbox – Kwil and Billy Bates
Local favourites Kwil have released their second single and it is in the shops now. The song has been penned by drummer Gill Sowell and is entitled "The Stripper".
After a spell of rest Kwil are now back in action. They played on the Kenny Ball bill for Tamworth Round Table last Saturday and are next in the area at Drayton Manor on Friday April 4.
Dosthill singer/songwriter Billy Bates will soon be having a song released on the Spark label and the act for whom the song was written will be appearing on television.
The children's act Bengy the Bear and Rumpo the Rabbit will be appearing on New Faces backed by Billy and the Terry Lightfoot Band – who will be playing "We Love Bengy" Words and music by Billy Bates.
Returning to his serious career Billy has just finished his mater recording of his second single which is dues for release in the early summer.
Tamworth Herald – 08/02/76
Musicbox –Survival is the key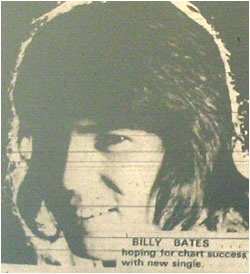 Tamworth born singer-guitarist-song writer Phil "Billy" Bates has changed record labels and is now with a new company "Survival".
Billy moved to London some twelve months ago and teamed up with three Londoners to form "Billy Bates Company". The first single is now available in the shops and is entitled "Take To The Mountains".
A rave review in Melody Maker by the delectable Caroline Coon should help get it moving in the charts and Billy could be on the way at last with this latest offering.
The song written by Tony Hazzard has been done before and Billy Bates Company decided to record it for their LP which should be released shortly. When "Survival" heard it they decided to release it as a single.
Colin Thurston (bass), Colin Hewinson (keyboard) and Paul Elliot (drums) fit sympathetically with the Bates vocal talent and the result is an arrestingly simple interpretation of this pleasant ballad.
All the tracks for the LP are now complete and it aroused considerable interest at a recent festival in France. The album will comprise of songs written by Billy and other members of Billy Bates Company.
Currently they are resident at the Piazza Restaurant Piccadilly and playing six nights a week has brought them together as a tight unit. Their repertoire includes jazz, swing, pop and travels to the fringes of heavy rock.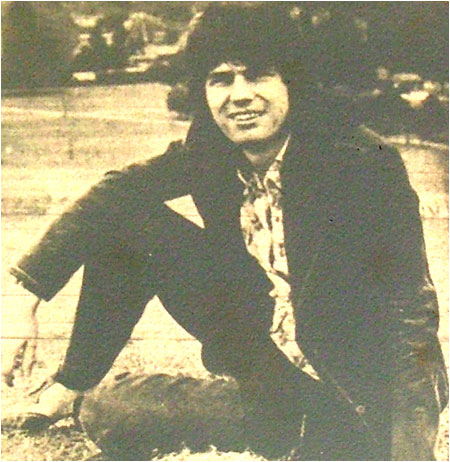 Billy Bates Dosthill-born musician with plenty of talent and a new single in the shops.
The full profile and history of Billy Bates has yet to be added to TamworthBands.com Call back soon to read the full band details.
If you have any further information about this band please email: info@tamworthbands.com