The Calling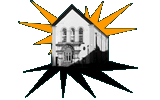 Musical Genre/Type: Goth
Formed: 1986
Band Members:
Paul Keeton
Niz Concannon
Gigs:
21/09/86
Mighty, Mighty
The Calling
The Rathole
11/10/86
The Calling
Attica
Nuneaton
27/02/87
Battle of the Bands
Wolfsbane
Cheesy Helmets
The Calling
Tamworth Arts Centre
18/04/87
Rape In Yellow
The Calling
Tamworth Arts Centre
Tamworth Herald – 19/09/86
Musicbox – A MIGHTY GOOD TIME
MIGHTY, MIGHTY who promise to be almost as big as their name are the latest top band to make their way to the Rathole on Sunday night.
The band whose romantic alternative pop has seen then tipped as potential world-beaters by the likes of NME and Sounds – smaller versions of Musicbox for those who don't know – will be playing at the venue alongside a new Tamworth alternative act – The Calling.
The Calling feature Paul Keeton and Niz Concannon (ex-Sacred Oath and The Cradle).
The sound The Calling produce is locked firmly within the alternative bracket and according to fellow scribes Donna and Kim, is similar to that of the Sisters of Mercy. If The Calling are anything like The Cradle, they should be a powerful, watchable act who should justify you all getting your crimpers and doom-laden faces out.
Tamworth Herald – 26/09/86
Musicbox – Mighty awful, to be honest
Mighty, Mighty/The Calling – The Rathole
IT SEEMS a little unfair to kick a venue while it is down – but this show really was a giant yawn. Take The Calling. Maybe I shouldn't be too critical as it was their first ever show, but I am reminded of the time when the band's guitarist Paul Keeton attacked my cherished and proud policy of positivism – i.e. always try to say good things about local bands.
Well, Paul, I will take your advice, forget my positivism and say what I really feel. The Calling were a mess. They are supposed to be 'alternative' but in truth they were as alternative as breathing.
The whole idea of 'alternative' is to be totally different, unique and original, and NOT create the same dead pan, dead serious, dead dull sounds of millions of other angst young bands. The Calling dug up all the old, tired Sisters of Mercy's clichés to produce a set that just made me feel sad.
To me the only genuinely, 'alternative' bands in Tamworth are Thirteenth Reunion and The Soil Brothers because there is no-one remotely like them around.
The Calling, in contrast, sound as original as the young metallic bands alternative music was supposed to be rebelling against.
And that word awful about sums up Mighty, Mighty. I know a lot of people on the night seemed to like them, but to me this was just ugly student pop. It was as weak as a glass of 'Barbican' and John Reeman's description summed it up "It is the new wave of middle of the road."
What really annoyed me about the limp Mighty, Mighty was that all but a few of our local bands are miles better. How Mighty Mighty can be in the Indie charts and the national press, while bands like Dance Stance, Wolfsbane, Factory, Attica et al are not, amazes and infuriates me.
Tamworth Herald – 10/10/86
Musicbox – THE CALLING and ATTICA
The Town's two alternative outfits make the short journey up the A5 on Saturday for a double-header at Nuneaton. A coach is planned for followers of both bands, and more details can be obtained from group members or by contacting Rem at Drivers in Hospital Street.
Tamworth Herald – 20/02/87
Musicbox – Metal me ready for needle match
Battle of the Bands
THE final heat of the 'Battle of the Bands' takes place tomorrow night (Saturday) with the wild, wacky and wonderful Wolfsbane red-hot favourites to beat the alternative-based acts The Calling and The Cheesy Helmets.
It is Wolfsbane's first Tamworth appearance since they disappeared to Dubai before Christmas and Steve, Jeff, Bayley and Jase have been keenly awaiting the chance to slay their 'home' audience with a new bristling act.
Faced against such titanic opposition, The Calling and The Cheesy Helmets will have to be at their very best but Wolfsbane will be only too aware that, as Breaking Point found out in the first heat, neutrals do not like favourites. Wolfsbane could find they have to work very hard indeed to claim the heat, ensuring a tremendous night of rock and roll excitement at the Arts Centre.
Wolfsbane actually open the proceedings at around 8.30. The boys have promised a set littered with newies, some of which were created and perfected literally thousands of miles away.
The band regard their show as a belated coming-home party and they are itching to show off their enthusiastic, bountiful sound. It is metal packed with mirth and much gyrating of bodies and brains is expected.
Going on first isn't the easiest place to start, but if anyone can pull it off, Wolfsbane can.
Second up will be a band making perhaps their final appearance – The Calling. The band have played Tamworth only once before as support to the not-so-mighty Mighty Mighty. Then their black alternative sounds met with a mixed response but they have battled on regardless and will be looking to go out in a blaze of glory. The band are made up of ex-Cradlites, ex-Green Swingians et al, and are visually very powerful.
Their musical heritage owes much to the likes of Sisters of Mercy and their sound should appeal to most people who walk on the blacker side o life. If this is their last show – as I am reliably informed – it could prove an interesting night for musicians and audience alike.
Third up will be The Cheesy Helmets a Chameleons-style outfit who have already traded under the names The Gargoyle Brothers and Spartan Cruise. At the last count the band were somewhat drummerless, but they promised to carry on unperturbed and their original and entertaining end product could well make them the successful dark horses of the whole competition.
Combined
In addition, on the night, there is a chance that the neo-legendary Emma Gibbs Loves Badges may well play a short acoustic-based set to add an extra dimension to an already exciting night.
Judging the three groups tomorrow will be local fanzine editor Rob Cross, 'Rathole' organiser Pam Patton and chairman Martin Warrilow. Just one band will be chosen to go through to the final on Friday, February 27 where they meet the combined power of Breaking Point and Catch 23.
The final already looks noisy and intriguing, so if you want to see who joins Breaking Point and Catch 23, make your way to the Arts Centre tomorrow night at around 8.15pm and bop 'til you drop! It costs just £1.
Tamworth Herald – 27/02/87
Musicbox – All square…that's fair!
Battle of the Bands
A MASSIVE crowd piled into the Arts Centre on Saturday night to witness a Battle of the Bands sensation – a dead heat. Two of the three groups – Wolfsbane and The Cheesy Helmets – tied for the top slot and after some deliberation between the judges it was decided to invite both to take part in tonight's (Friday) final. And this is how it went…
WOLFSBANE
Exactly the sort of Dubain homecoming Wolfsbane wanted. There was aloud, lusty and very biased audience, a big, meaty and even louder sound and an exciting, vibrant powerful set.
Wolfsbane, I have decided, never ever play a bad set, and this was an example of one of their most murderous, metallic peaks. 'Get Up' was pricelessly excellent, 'Dane To My Tune' was stylish musical barbarism and 'Manhunt' was as good and as fast as I have ever heard it. Another superb crowd-pleasing set and a special word is in order for Jeff Hateley. Brian Edwards had told me to look out for his bass playing and so I did. And you're right Brian. He's as good with his bass strings as he is with his G-strings.
CHEESY HELMETS
Now THIS is my type of music. This was a quite brilliant set packed with feeling, power and musical charisma. Watching – and dancing – I could spot The Chameleons, The Psychedelic Furs, New Order and several other bits and bobs that combined to make a mighty, strong dynamic 30 minutes. Songs such as 'Steamroller', and 'Memories' are songs of real quality and I wasn't alone in thinking that here is a band with a potentially huge cult appeal. Great music, great show. I wonder what the name means though?
THE CALLING
Playing their first set in their present guise, The Calling battled on surprisingly well against a drum machine that seemed to be working for the other two contestants! Their set was littered with early Sisters of Mercy numbers, which they did with considerable success but the most interesting aspect of the band's set was the improved and impressive guitar work of Paul Keeton which complimented and boosted the whole Calling sound.
THE JUDGES VERDICT
For the first time in the Battle of the Band's three year history the judges – Martin Warrilow, Pam Patton and Rob Cross – gave exactly the same marks plunging both Wolfsbane and the Helmets into an exciting final.
MY VERDICT
When we realised there was a dead heat, I had the option to give a casting vote – but decided not to take it. Both Wolfsbane and The Cheesy Helmets in their own contrasting ways impressed me enormously and for either of them to lose would have been a great injustice. Both oozed style and potential.
Tamworth Herald – 03/04/87
Musicbox – SNIPS
Rape in Yellow and The Calling will team up with an interesting-looking double-header at the Arts Centre on Saturday April 11. It will be both band's first show since successfully won over the people in the 1987 'Battle of the Bands' contest.
Tamworth Herald – 10/04/87
Musicbox
The Calling and Rape in Yellow will be in Arts Centre action next Saturday (April 18). More details next Friday.
Tamworth Herald – 17/04/87
Musicbox – A fine trio is fired up for a free-for-all
TAMWORTH ARTS CENTRE plays host to a unique free concert on Saturday night – which brings together three exciting and varied acts.
Spearheading the show will be the ambitious Rape in Yellow, who will be joined by The Calling and Tamworth's first ever alternative poet Edward ian Armchair, making a surprise and very welcome return to the stage.
The show has been put together by Rape in Yellow, a band who are determined to build on the success of their debut at Tamworth Battle of the Bands.Armed with an all-new 45 minute set, a strong committed line-up and bucketloads of confidence the band are eager to show the town's music fans just what they can do.
"We want to be up there with Wolfsbane and Dance Stance as soon as possible," said singer Graham Harwood. "We think we have got some interesting songs and we hope people will see we have improved a lot since the Battle of the Bands."
At their debut show, many people were very impressed with the band's modern, intelligent outlook and they very varied sound, which encompassed everything from the Kinks to The Cure.
Among those bowled over by Rape in Yellow was T-shirt supreme Edward ian Armchair. He was so impressed with the group that as well as helping them out with merchandise he has agreed to come out of semi-retirement to join Saturday night's freebie concert.
Edward, who hasn't performed live in eons, will no doubt be watched with extreme interest by the new-wave of wordsmiths, such as Jed Moore and Kevin McGough. Edward always produced a quite superb, entertaining set and I for one am keen to see him back in that famous old armchair…
Completing tonight's show (and going on last of all) will be The Calling who have not split up contrary to wild press claims (!). The group have hinted that they will play a very long set indeed and there is no doubt it will be lapped up hungrily by the town's alternative fans.
Three very different acts, all capable of stealing the show and best of all it's free, free absolutely free. If you miss Saturday's show, I hope you choke on your Easter eggs.