Cargo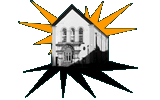 Formed: 1967
Musical Type/Genre: Rock
Band Members:
Keith Taylor - Lead Guitar and vocals
Alan Taylor - Lead vocals and rhythm guitar
Andy Britton - Bass Guitar and vocals
Steve James - Drums
Roger Panton - Drums (replaced Steve James from 1973)
Gigs:
17/07/77
Cargo
Belgrave Sports and Social Club
Memories:
Rum & Butter was our principal name but were also known around Tamworth as 'Cargo' because our agency in Tamworth (Brian Yeates and Ken Price) thought the name Rum & Butter was too corny for some clubs/gigs. For their more 'rocky' gigs they generally booked us out as 'Cargo' and used the name 'Rum & Butter' for dinner dances, weddings and similar. I would say that 90% of our gigs were under the name Rum & Butter.
The line up was therefore the same for both bands.
The band started around 1967 with the above line up. Andy Britton left the band in 1972 and Alan Taylor moved from rhythm guitar to bass guitar at that time and we continued as a three-piece. Roger Panton replaced Steve James on drums in 1973 and I eventually left the band around 1974.
Thanks to: Keith Taylor