Carousel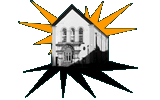 Musical Genre/Type: Pop
Formed: 1987 Split: 1987
Band Members:
Brian Lacey : Guitar/Vocals
Andy Stokes : Bass Guitar
Heidi Thomas : Keyboards
Alan Bayliss : Drums
Gigs:
None
Tamworth Herald – 03/04/87
Musicbox – SNIPS
FORMER Parade and Great Express guitarist Bryan Lacey is on the lookout for a guitarist, singer and drummer to team up with him to form a new band tentatively called Carousel. Bryan says he is raring to go and he has a massive array of songs in the pipeline and also some studio and live work planned. If you would like to team up with this one, one of the most talented musicians on the scene, then contact him…
Tamworth Herald – 03/07/87
Musicbox – SNIPS
CAROUSEL have added a new female singer to their ranks. Brian Lacey and Andy Stokes auditioned Heidi Thomas last week and were delighted with the way she fitted in. The group, who are currently writing a lot of strong new material, also recently added exciting drummer Alan Bayliss to the line-up. To complete the picture this original and innovative pop band now want a keyboard player. More details from Brian.
Tamworth Herald – 07/08/87
Musicbox SNIPS
CAROUSEL have changed their name. The group – who feature Andy Stokes, Alan Wilson, Heidi Thomas and Brian Lacey – will now be known as The Parade which of course was the old name under which Bryan and Andy used to trade.