Chris Miller Concept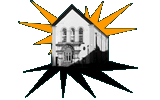 Line-up:
Vernon Wingrove –Bass Guitar
- [Later in Concept]
Dave Brown – Drums
- [Later in Concept]
Tony Lee – Organ
- [Later in Concept]
Gigs:
04/02/72
Market Bosworth Young Farmers Club Spring Dance
Chris Miller Concept
Atherstone Memorial Hall
30/03/73
Chris Miller Concept
DJ – Steve Earl
Glascote Working Mens Club
13/07/74
Chris Miller Concept
The Big Barbecue
Manor Farm, Newton Regis
11/07/75
Newton Regis Chicken Barbecue
Chris Miller Concept
Newton Regis Manor Farm
12/07/75
Annual Garden Fete
St. Mary's Mission, Freasley
Chris Miller Concept
17/07/76
Newton Regis Barbecue
Chris Miller Concept

Tamworth Herald – 14/01/72
TAMWORTH BAND HIT BY THEFT
Three musicians are still waiting for news of their Tamworth band's van, stolen with £1,300 worth of their equipment.
Vernon Wingrove, bass guitarist with the six piece Chris Miller Concept, and drummer Dave Brown have been using borrowed instruments to keep engagements with the band since the van was stolen in Birmingham.
Now Vernon from St. Margaret's Road, Tamworth, has had to buy a replacement guitar costing £170 and rapidly complete a transistor amplifier he was building at home.
Dave, from Swadlincote, is using a borrowed drum set.
They lost their equipment after appearing with organist Tony Lee as a trio at Moor Hall Residential Club, Four Oaks.
While the musicians were on their way home, the Ford Transit van was driven back to Birmingham by the band's "roadie" helper Dave Chew.
It was taken from outside his home in Marsh Lane, Erdington, with a bass guitar, amplifier and cabinet, drum set and cymbals and cases of sheet music.
Vernon told a Herald reporter: "Unfortunately, our insurance does not cover the theft of equipment stolen from a vehicle in darkness.
"The loss of the sheet music is really the biggest handicap. All the arrangements were specially written for us."
Tony Lee from Salters Lane, Tamworth, had been playing the piano for the Moor Hall engagement. "Although he lost his music along with mine, it was lucky his equipment was not in the van at the time." Said Vernon.
"It had been left at Drayton Manor with our P.A. equipment ready for another booking. If all the equipment had been in the van it would have meant a loss of £4,000. We would have been finished.
The band is appealing to local motorists, particularly Birmingham workers, to keep a look-out for the dark blue van. Its registration number is MOA 316F.
The full profile and history of Chris Miller Concept has yet to be added to TamworthBands.com Call back soon to read the full band details.
If you have any further information about this band please email: info@tamworthbands.com