The DHSS v4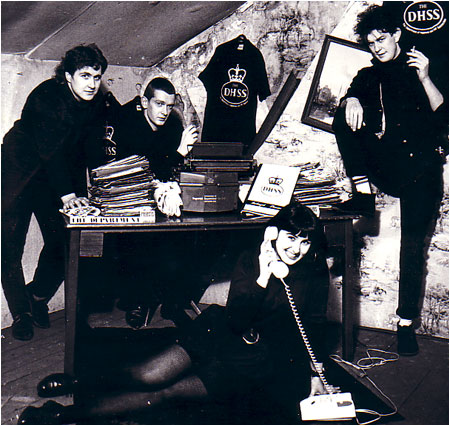 Tamworth Herald – 08/04/88 Musicbox – Metal mixed with machines!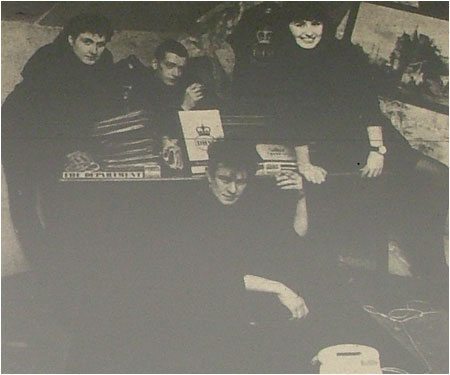 Thanks to Steve McNamee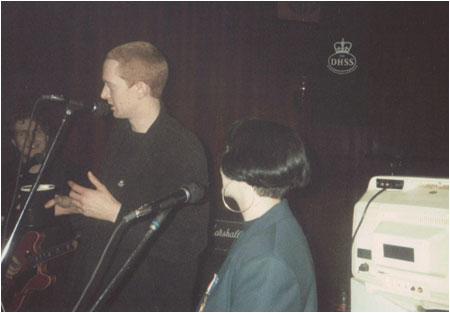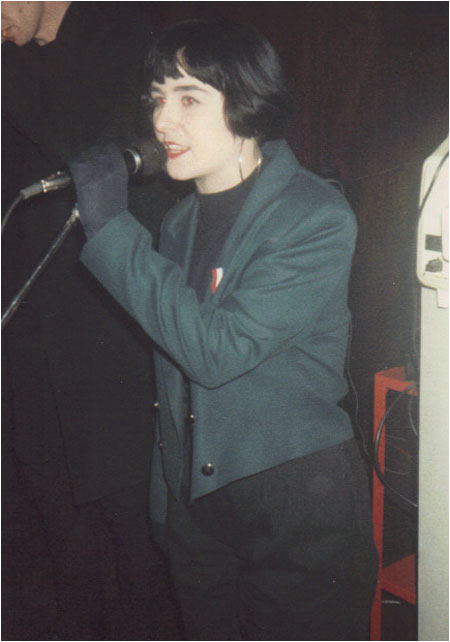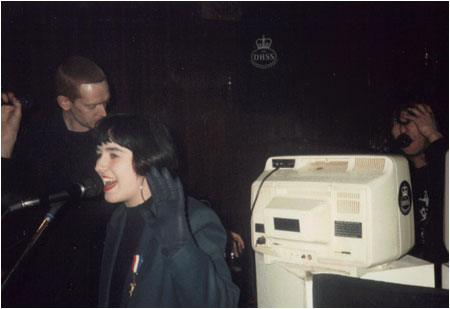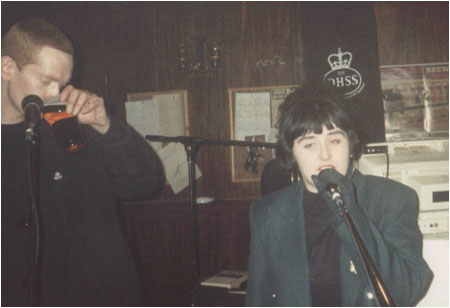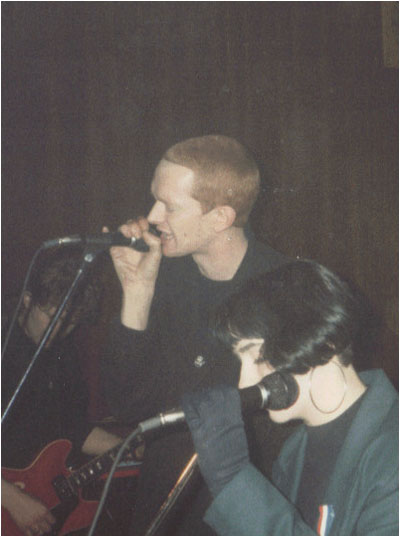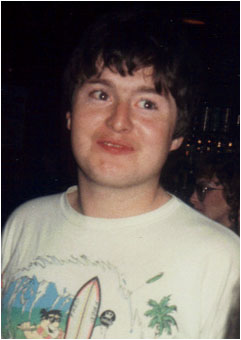 George the Roadie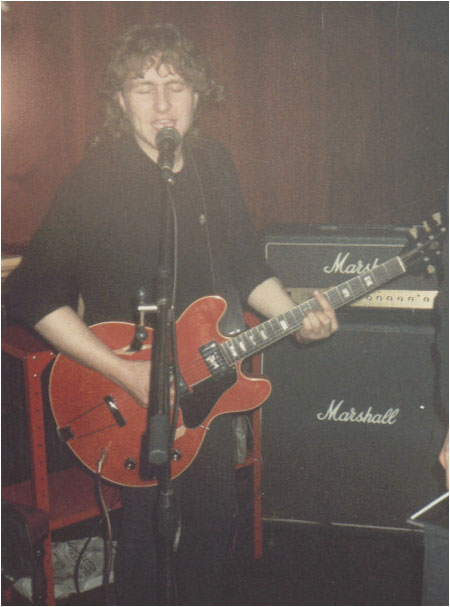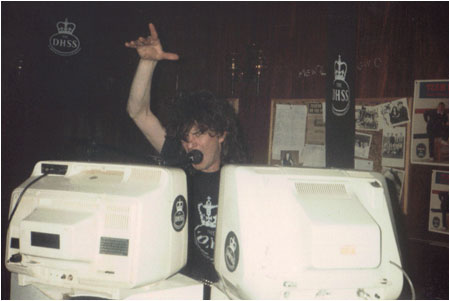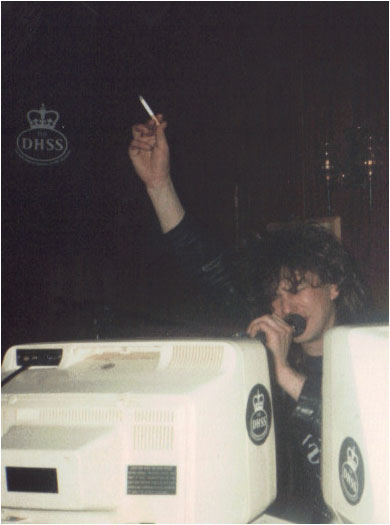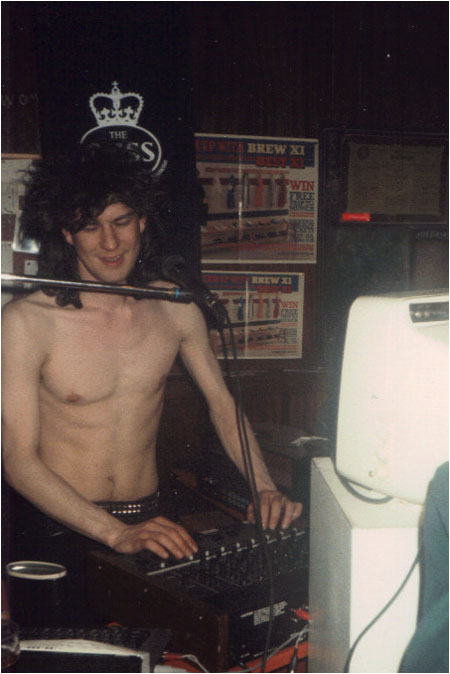 The DHSS - Tamworth Arts Centre - 1988/89
Thanks to Wendie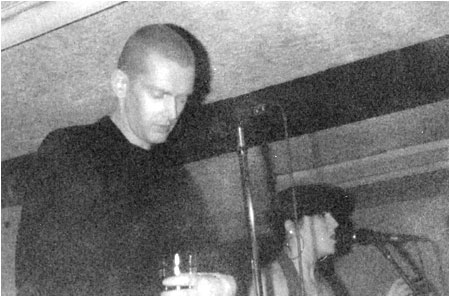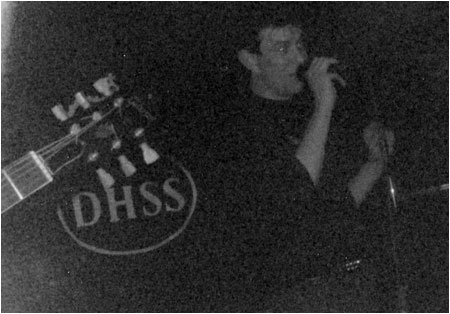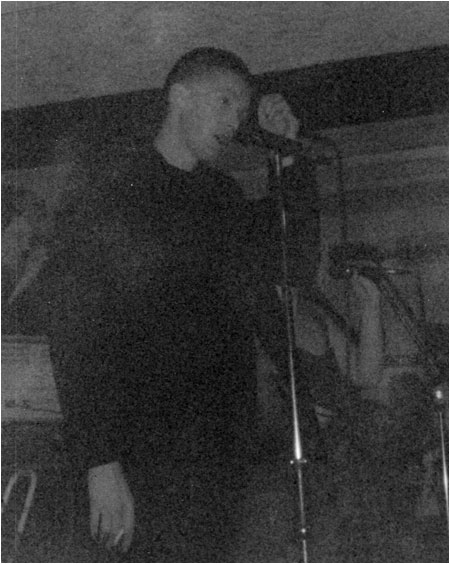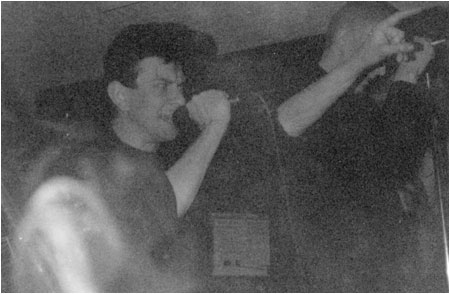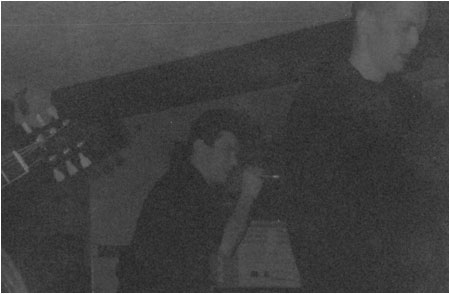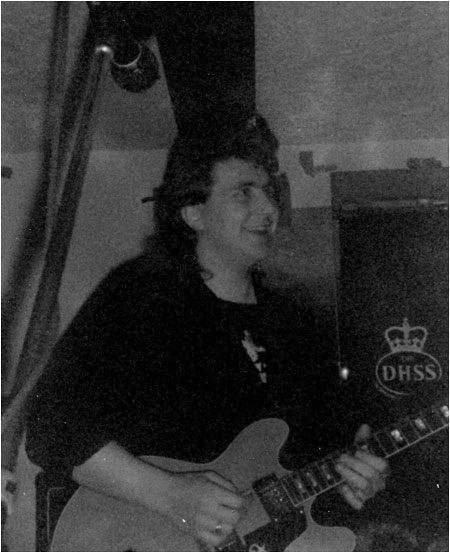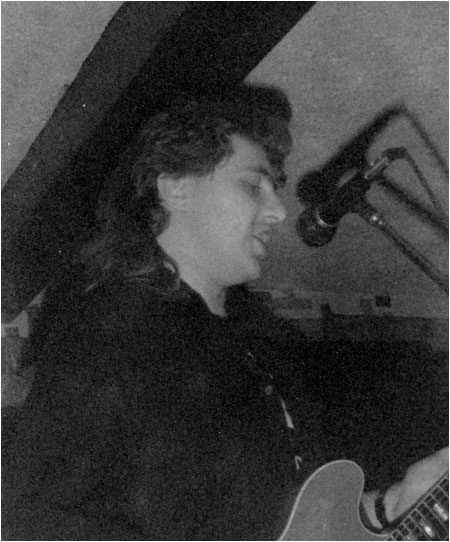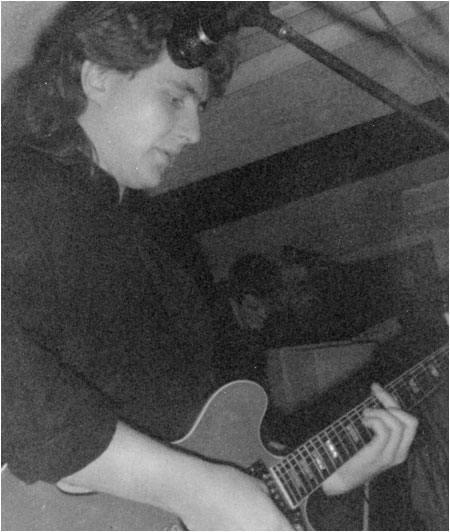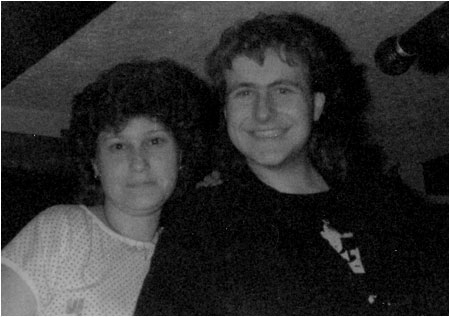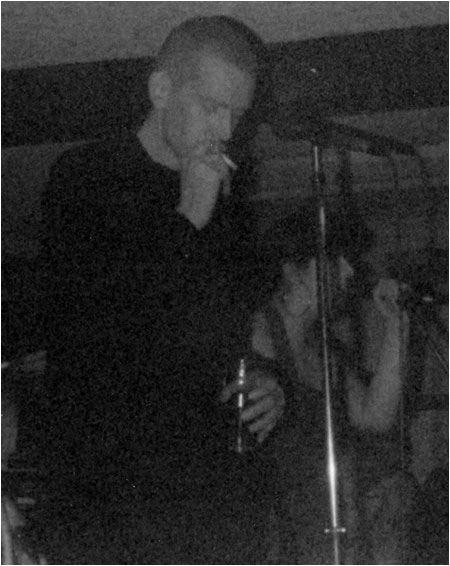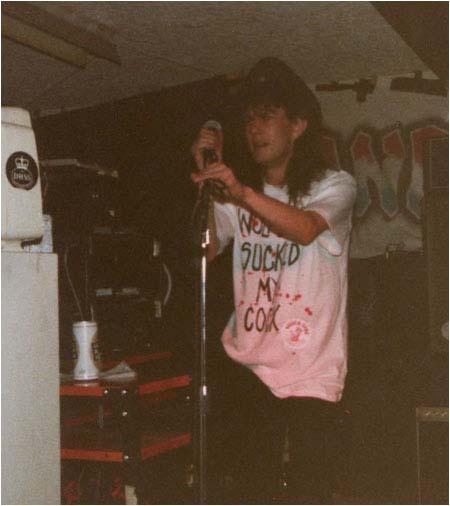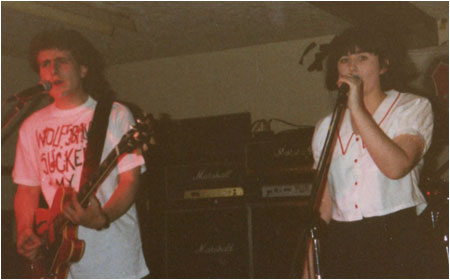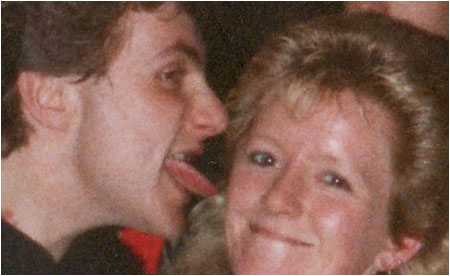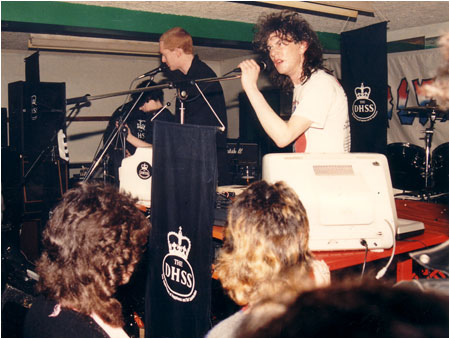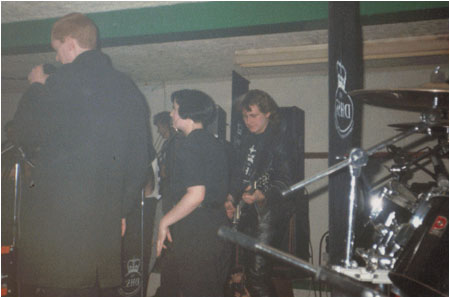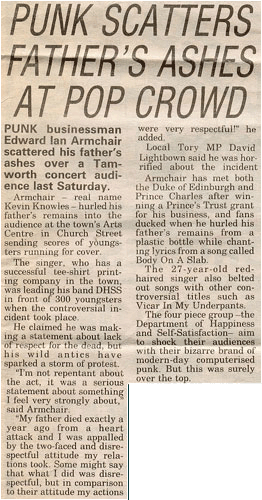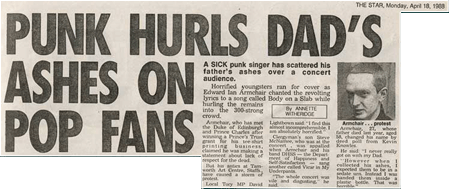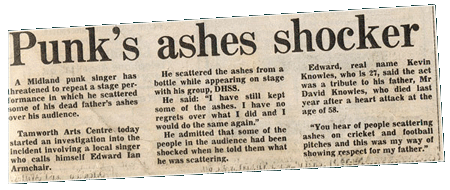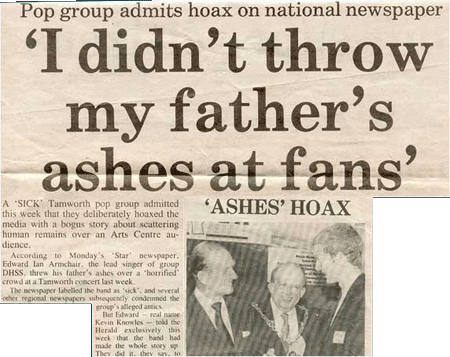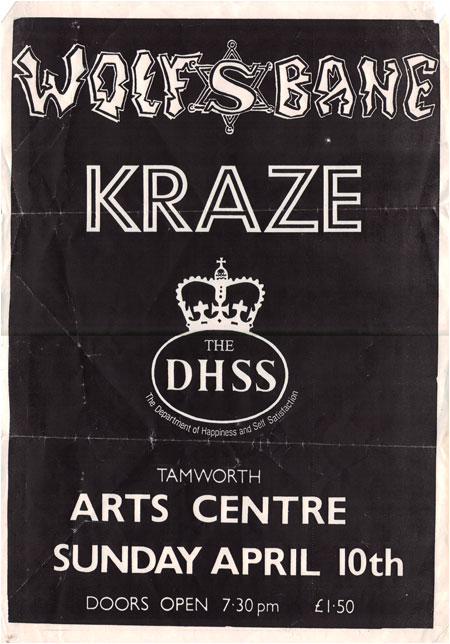 First Gig - April 10th 1988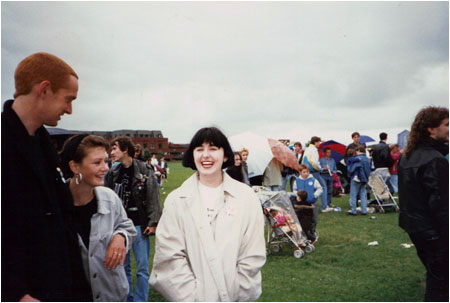 Tamworth Rock Festival 1988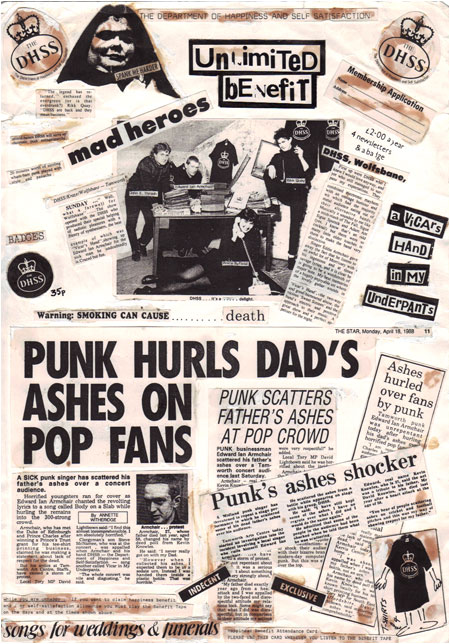 The Scroungin' Bastards Fan Club

An amazing night and an amazing show. Despite all the 'pre-match' nerves, DHSS took to the stage bursting with confidence and enthusiasm. The noise they then produced ranks as their best gig ever as they rattled through their set with a speed and fluency that won over all the Sputnik followers. Edward ian Armchair was in brilliantly caustic mood, sneering and leering his way through a marvellous individual show and with Byfield, Reeman and Quay going a wee bit 'ape' the band produced a set they will find it hard to beat. Sam Holliday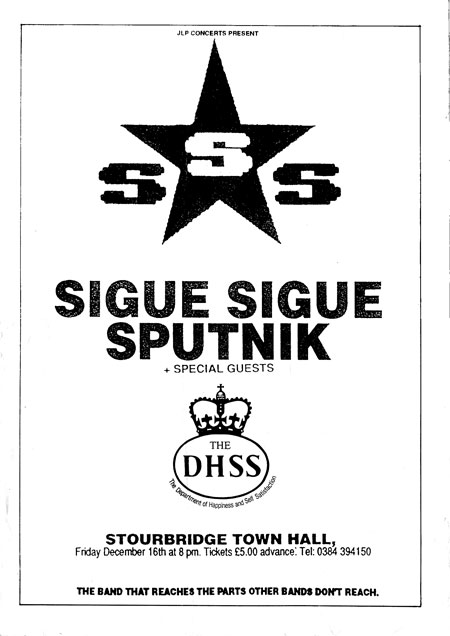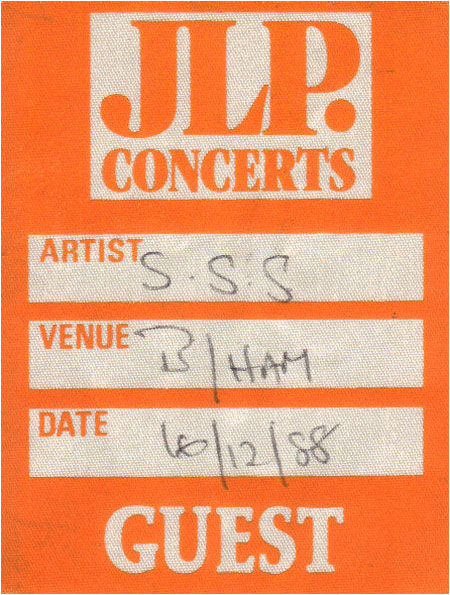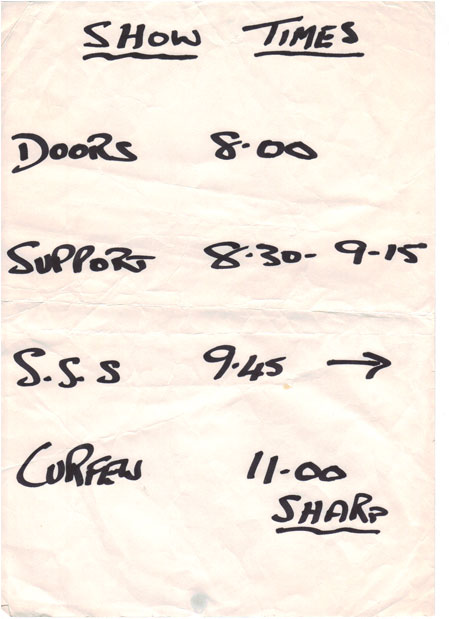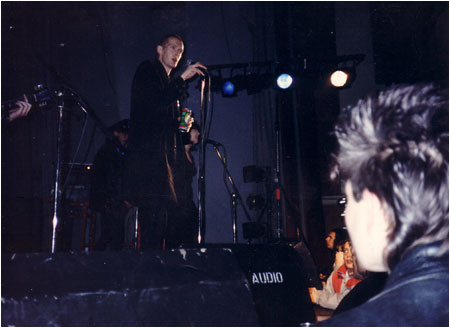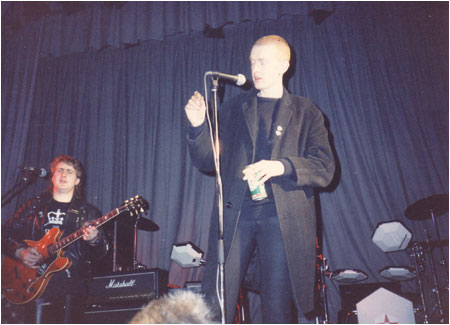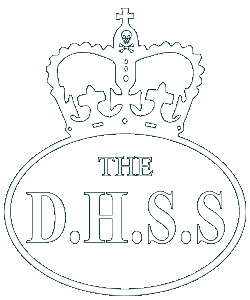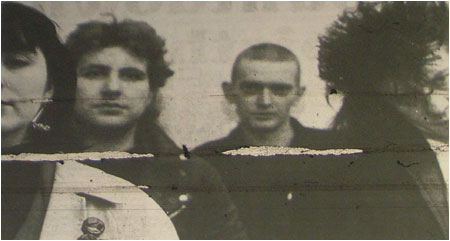 Caption: DHSS – football songsters!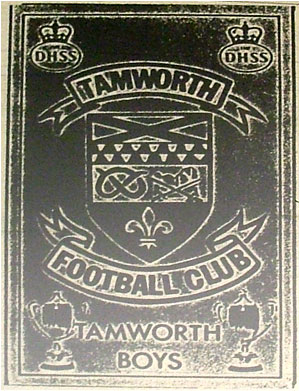 Tamworth Boys and The DHSS – 'Tamworth Boys'