Ian Marklew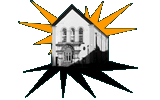 Ian Marklew - Singer/Songwriter
Tamworth Herald – 07/06/74
MUSICBOX
Singer-songwriter Ian Marklew who lives at Long Street, Dordon is all set to record his first single. Backed by a band which includes lead and bass guitarists, organist, drummer and includes the sound of violins and brass. Ian this week had several tapes accepted by the Neighbourhood Record Company and plans to record a single within the next two weeks.
The full profile and history of Ian Marklew has yet to be added to TamworthBands.com Call back soon to read the full band details.
If you have any further information about this band please email: info@tamworthbands.com