Jentz
Musical Genre: Pop
Line-up:
Richard - (keyboards)
Ian - (drums)
Lee - (vocals)
Mark - (guitar)
Tamworth Herald – 10/03/78
Musicbox – TWO BANDS TO WATCH
TWO exciting pop bands make appearances in the area later this month.
The first, a four piece band called Jentz, appear at Elford Club on March 18th.
The band, with Richard (keyboards), Ian (drums), Lee (vocals) and Mark (guitar) is comparatively young with ages ranging from 17 to 19.
Jentz write 90 per cent of their own material and are all set to sign to Splash Records.
Like Jentz, another band appears in the area this month. They are Nice Day, a five piece group, which plays more advanced pop music.
And Nice Day play at Kingsbury WMC on March 25th. They are also set to sign for Splash Records.
And the London-based company is planning to do demo albums on both bands and arrange a tour of Germany and France in June.
Both bands are extremely talented and well worth watching.
And Splash Records, which recently mounted a campaign in the area to encourage groups, solo artists and such like to contact them with the chance of recording contracts are still looking for acts.
Any band etc. interested in auditions should contact Nick Ingram at Tamworth 62957.
Gigs
29/05/78
Jentz
Glascote Working Mens Club
18/06/78
Gents
Belgrave Sports and Social Club
01/07/78
Jentz
Glascote Working Mens Club
14/09/78
Gentz
Polesworth Working Mens Club
07/10/78
Gents
Two Gates Working Mens Club
14/12/78
Gents
Two Gates Working Mens Club
31/12/78
Jentz
Dotshill Cosmopolitan Club
03/06/79
Jentz
Glascote Working Mens Club
14/07/79
Gents (sic.)
Elford Working Mens Club
18/08/79
Jentz
Two Gates Working Mens Club
---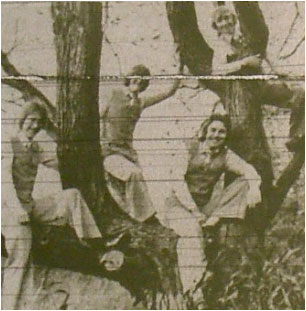 Jentz (Gentz, Gents)
If you have any further information about this band please email: info@tamworthbands.com