Tamworth Bands : Audio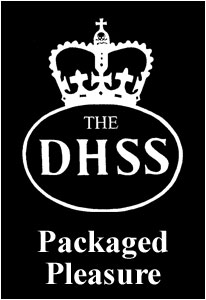 The DHSS v1
Title: Packaged Pleasure
Look out for the Department of Happiness and Self Satisfaction's debut cassette "Packaged Pleasure".
Recorded by the band at Tamworth's Steve Adam's Studio it includes their single "The Factory" and several other electrified, totally different tracks written by group members Rikk Quay and Edward ian Armchair.
Selling at local record stores it is an absolute must for anyone enjoying something a little out of the ordinary.
Annette Witheridge
---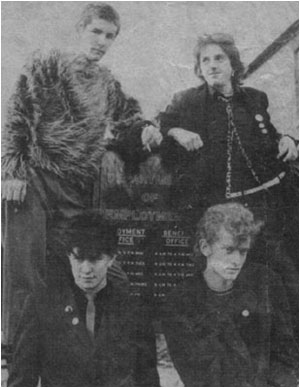 Line-up
Edward ian Armchair - Vocals
Rikk Quay - Synthesiser
Vince Watts - Guitar, Backing Vocals
Sam Norchi - Bass Guitar, Backing Vocals

Recorded Steve Adams Studio, Birchmoor.
Produced by The DHSS
All tracks written by Armchair and Quay
©1979
©Copyright of all tracks remains with the artist. Permission to include these tracks on TamworthBands.com has been granted by Edward ian Armchair - January 2007.