Tamworth Bands : Audio
Title: Unobtainable - 12" single
---

Click on the Play icons alongside each track. In order to play these tracks you will need a copy of the Adobe Flash Player installed on your machine. This is freely available to download here.
Unobtainable
Garry Bushell
What Do You Get If You Fall In Love
Spin

---
You need to upgrade your Flash Player.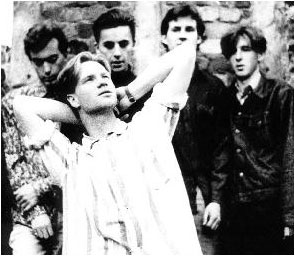 Line-up
Lee Revelle - Vocals
Spencer Ireland - Bass Guitar
Andrew Hyde - Guitar
Nichola Musgrove - Guitar
Paul Byrne - Drums

Recorded at Expresso Bongo Studios, Tamworth.
©1991
©Copyright of all tracks remains with the artist. Permission to include these tracks on TamworthBands.com has been granted by Lee Revelle - January 2007.