Magna Carta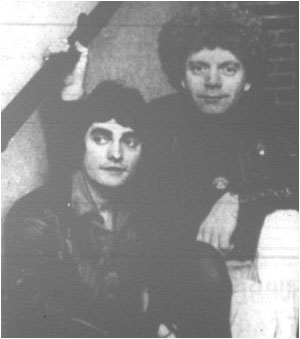 Magna Carta circa 1976
Tom Hoy and Stuart ?
Photograph courtesy: Tamworth Herald
Formed: 1976

Band Members:
Tom Hoy
Chris Simpson
Glen Stuart
Gigs
08/02/76
Magna Carta
Roger Brookes
Edingale FC
History
Magna Carta was formed as a duo in April 1969 or on 10 May 1969 in London by Chris Simpson on acoustic guitar (Gibson), vocals (born Christopher John Simpson, 13.7.1942, at 1 Park Chase, Harrogate, North Yorkshire) (ex The Syndicates) and Lyell Tranter on acoustic guitar (Gibson), vocals (from Australia). The band was signed to the Fontana label and then the band was joined in 1969 by Glen Stuart on vocals. The band also released their first two albums that year 'Magna Carta (aka Times Of Change).' The first album saw Danny Thompson on Bass (born Daniel Henry Edward Thompson, 4.4.1939, in Teignmouth, Devon); Harold McNiar on flute (born 5.11.1931, in Kingston, Jamaica died 26.3.1971) and Johnny Van Derek on fiddle (born 11.8.1926 died 15.5.1995) help out on the record. They released their 2nd album 'Season' in Aug 1970, which appeared on the Vertigo label. Tranter then returned home.
1970 saw Davey Johnstone join on acoustic guitar, vocals (born 6.5.1951, in Edinburgh, Lothian, Scotland) and their third album released 'Songs From Wasties Orchard.' In 1972 'Magna Carta In Concert' was released. Later in 1972 Stan Gordon joined on guitar and in 1973 they released their fifth album 'Lord of The Ages' helped out by Graham Smith on bass, who joined the group. Smith and Gordon left in 1974. They later added Graham X on drums and Mohammed Amin on bass. This line-up did not last long and Simpson and Stuart were joined in 1974 by Tom Hoy on guitar, vocals (born Thomas Hoy, 5.2.1950, in Glasgow, Strathclyde, Scotland). Stuart left in 1976.
Thanks to John Warburg