Mystic Hero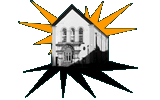 Musical Genre/Type: Pop
Formed: 1983 Split: 1984
Band Members
Mike Bygrave - Lead Vocals/Lead Guitar (Amington)
Bill Morton - Rhythm Guitar/Backing Vocals (Kettlebrook)
Dave Goode - Bass Guitar/Backing Vocals (Nuneaton)
Memories
First time playing live as a trio, without a drummer in a talent competition in April '84, at Hopwas British Legion. We met Adrian our drummer-to be who that night was playing violin in the same competition!!
Songs
It's Too Late (Bygrave/ Morton)
July Beaches (Bygrave)
Gigs
First Gig: Arts Centre 13/04/84
Last Gig: Rock And Pop Festival 26/08/84
The full profile and history of Mystic Hero has yet to be added to TamworthBands.com Call back soon to read the full band details.
If you have any further information about this band please email: info@tamworthbands.com