Paper Sun
Musical Type/Genre: Pop, Rock
Formed: 1967
Band Members:
Kerry Brux - Vocals
Jon Snilth - Bass
Rod Harrison - Guitar
Derek - Drums (Fazeley)
Memories:
The demise of Sky Blue Pink led to the formation of Paper Sun - with Kerry Brux on Vocal, Ex Sky Blue Pink members Rod Harrison on Guitar and John Smith on Bass, the drummer was a guy called Derek - sadly no last name available.
The band performed in pubs and clubs around the Midlands, playing a mixture of Pop, Rock and latterly some Progressive music.
The band supported 'The Foundations' Xmas 1968 at the Mecca Ballroom, Cradley Heath.
Rod and John broke away from the group in 1969 to form Camelot.
Kerry Brux went down the Folk route forming, in Tamworth, 'TMA' with Vic Hilton and Mick Fox in 1971 and 'Riff Raff' (Lichfield) in 1993 and 'Such'n'Such' (Midlands) in 2000, he also performed solo - and still does.
---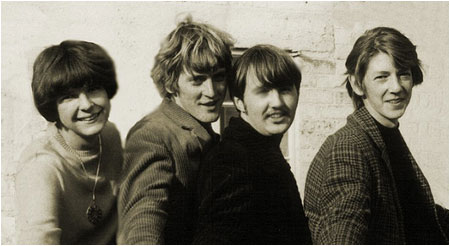 (L to R) Kerry Brux, John Smith, Rod Harrison & Derek ? (The Drummer)
Photo: Paul Barber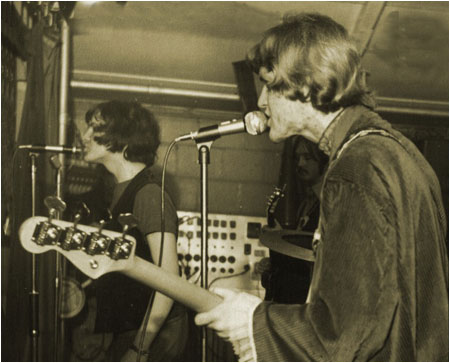 Kerry Brux and John Smith of Paper Sun playing at Tamworth Youth Club in Albert Rd.
Photo: Paul Barber

Thanks to: Peter Tawey