Precious Toys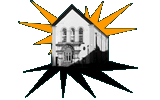 Formed: 1986 Split: 1986
Musical Genre/Type: Pop
Band Members
Anice Byfield - Vocals
Julian Amos - Guitar
Clarke Stewart - Drums
Neil Jones - Guitar /Vocals
Tamworth Herald – 17/01/86
Musicbox – Bands tune up for five nights
TAMWORTH'S second annual Battle of the Bands contest looks set to be a great success with 16 groups – some completely new to the scene – taking part. The event has been stretched over five nights, with four heats and a final which will possibly be judged by a celebrity.
And as well as winning the accolade of Tamworth's best band, and a Young People's Arts Festival trophy, the successful band will also win £50 worth of recording time at the Expresso Bongo studios.
The whole event will get underway two weeks on Sunday at Tamworth Arts Centre.
Sunday February 2 – Caprice and Femme Fatale take on the unknown quantities of Coleshill's Burnin' Sky and new Anice Byfield group Precious Toys.
Sunday February 9 – The Australians, One On One, Dance Stance and another new one, Drowning Pool.
Sunday, February 16 – Depth Charge, Wolfsbane, The Me and The Parade.
Sunday, February 23 – Terroa, Spirit Lake, Judas Cradle and Breaking Point.
Friday February 28 – The Final.
Tamworth Herald – 24/01/86
Musicbox
PRECIOUS TOYS who are fast becoming an all star band have just recruited former Love On Board member Neil Jones joining his former colleagues in a group that promises a great deal.
Also on the line-up is former Sitting Pretty singer Anice Byfield , another ex-Pretty man the highly-respected Julian Amos, and former Breaking Point drummer Clarke Stewart.
The band will make their debut show on February 2 in the first heat of the Battle of the Bands.