Product Perfect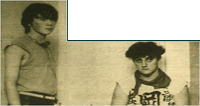 Product Perfect
Photograph courtesy: Tamworth Herald

The Gallery
Musical Genre/Type: Electronic
Formed: 1982
Band Members:
Peter Keeley
Anthony Kirby
Tamworth Herald – 26/11/82
Musicbox – Perfect plan is sheer electric
PETER KEELEY and Anthony Kirby went through five years of school together without ever talking about music.
In fact it wasn't until the two of them had left school and gone their separate ways that they met again and found they both shared an interest in electronic music.
After a time listening to records together they began to think about forming a band and discovered there was a natural song-writing 'chemistry' between them.
And so 'Product Perfect', Tamworth's newest electronic duo were born.
Now Peter and Anthony have amassed a 40-minute set of their own material and are anxious to play their first gigs in the Tamworth area soon.
The duo – who are keen to add a drummer to their line-up – list Dee Harris, Fashion and Gina X as their major influences plus a whole host of electronic bands.
Peter said: "I knew Anthony at school but we never talked about music.
"By the time we get a live set together we will be incorporating some backing tapes."
Peter also said that the band are hoping to present a 'show' as well as just a gig.
"Too many Tamworth bands just seem to stand still and play their instruments but we hope to be much more entertaining to watch.
"We're very ambitious but the accent is very much on dance music," he added.
---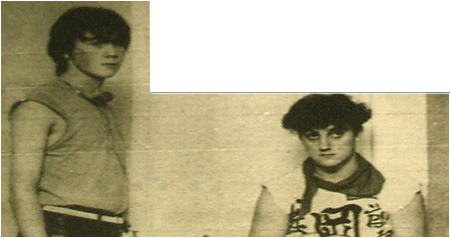 Product Perfect
If you have any further information about this band please email: info@tamworthbands.com