Ready or Not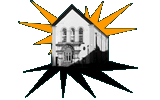 Musical Genre/Type: Pop/Rock
Formed: 1987
Band Members:
Chris Jordan
Steve Dutton
Carl Preece
John Bradin
Rick Colley
Gigs:
22/08/87
Ready or Not
Kingshurst Community Centre
31/08/87
Ready or Not
Coleshill Carnival
Tamworth Herald – 21/08/87
Musicbox – Here they come – Ready or Not! - SNIPS
NEW Coleshill-based band Ready or Not have lined up two important concerts in the next couple of weeks. Tomorrow (Saturday) the band travel to play at Kingshurst Community Centre and then on August Bank Holiday Monday the band are one of the key attractions at Coleshill Carnival. There they will be playing a 90 minute set on the back of the lorry which should be interesting to say the least! The band who are made up Chris Jordan, Steve Dutton, Carl Preece, John Bradin and Rick Colley will be on stage at around 8pm at Kingshurst tomorrow.