Ribbon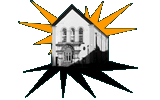 Musical Genre/Type: Country and Western
Formed: 1982
Band Members:
Fred Richards - Rhythm Guitar
Trevor Harper - Bass Guitar
Brian Willis - Drums
Gigs
03/06/82
Ribbon
Shuttington Working Mens Club
30/10/82
Ribbon
Tamworth Working Mens Club
24/12/82
Ribbon
Shuttington and Alvecote Social Club
Tamworth Herald – 02/06/82
Musicbox – Mosey on down to Shuttington for your good ol' country sound.
FANS of country and western music could do a lot worse than make their way down to Shuttington WMC tomorrow night.
For Ribbon, a Tamworth based, three-man C&W outfit, are appearing at the cub in the country.
The band members are, Fred Richards, rhythm guitar, Trevor Harper, bass and Brian Willis, drums.
Trevor and Brian have been in a number of working bands in the area, but this Fred's first venture into live work.
The band have been together for about six months and have played gigs in Birmingham and Droitwich.
If you have any further information about this band please email: info@tamworthbands.com