Saracen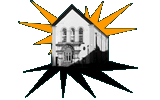 Musical Genre/Type: Funk/Disco
Formed: 1979
Gigs:
Monday nights at Mile Oak Hotel (1979)
29/01/80
Saracen
Mile Oak (Warren)
09/03/80
Saracen
Dosthill Cosmopolitan Club
26/05/80
Saracen
Dordon Working Mens Club
22/06/80
Saracen
Dordon Working Mens Club
29/06/80
Saracen
Dosthill Cosmopolitan Club
30/08/80
Saracen
Dordon Working Mens Club
22/11/80
Saracen
Kingsbury Working Mens Club
12/04/81
Saracen
Belgrave Sports and Social Club
18/04/81
Saracen
Tamworth Progressive Club
09/10/83
Saracen
Dosthill Cosmopolitan Club
16/12/83
Saracen
Dosthill Cosmopolitan Club
25/03/84
Saracen
Belgrave Sports and Social Club
31/03/84
Saracen
The Progressive
Tamworth Herald – 21/12/79
Musicbox – Regular spot
FOUR piece Tamworth band Saracen – formerly Dynamite – have earned themselves a regular Monday night spot at the Mile Oak Hotel.
The funk/disco group now have a regular following around the town and are keen to expand their audiences.
Using material written by band member Philip Carter they will be appearing weekly at the Mile Oak from January 7.
The full profile and history of Saracen has yet to be added to TamworthBands.com Call back soon to read the full band details.
If you have any further information about this band please email: info@tamworthbands.com