Schell Shock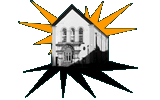 Musical Type/Genre: Heavy Metal
Formed: 1982
Band Members:
Martin Schell - Lead Guitar and Vocals
Dave Raven - Lead Guitar
Pete Travis - Drums
Dave Martin - Bass Buitar/Backing Vocals
Tamworth Herald – 08/01/82
Musicbox – Ready for this shock?
A NEW band has been formed from the ashes of one of the most popular outfits ever to play around Tamworth.
Titan rocked onto the local scene and rocked off it again at the back end of 1980.
Now, former Titan guitarist Martin Schell has got together his own band – Schell Shock.
And the four-piece Schell Shock want to recreate the heavy metal mania that took hold of Tamworth during Titan's brief spell in the town.
Their full line-up is Martin Schell, vocals and lead guitar, Dave Raven, lead guitar, Pete Travis, drums and Dave Martin, bass and backing vocals.
Schell Shock have just recorded a promotion album at Ebony Record's Revel Studios in Hull, and have plans to release a single.
If you have any further information about this band please email: info@tamworthbands.com