Slabcake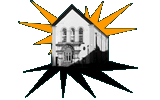 Music Genre/Type: Indie-Grunge Rock Pop
Formed: 1990 Split: 1990
Band Members:
Jimmy Holden - Vocals (Shilton)
Ted Wilson - Lead Guitar/Backing Vocals - (Tamworth)
Rick Glossop - Thythm Guitar/Backing Vocals (Tamworth)
Paul Keeton - Bass Guiitar/Backing Vocals (Tamworth)
Simon Harvey - Drums/Backing Vocals (Tamworth)
Other Members:
Andy - Simon's mate went on to play bass guitar.
Gigs:
First Gig: Battle of the Bands, qualifying heat, The Rathole
Mother of All bands, Burntwood
Songs:
Death by Tidal Wave - Slabcake
Kissing Ankle Bracelets
This Town
The Indian Subways
Tie You Up, Tie You Down
Trashing Elevators
Around and Around
Sisters and Spiders
Chill Out
With Andy:
The Whore and The Letter; Eathan; Smoke Through Uneven Wooden Blinds in the Sun.
Memories:
All the Slabcake members were quite popular with the females in Tamworth...no names!!
Six weeks of rehearsal (from scratch, no name, no songs, no music, titles or lyrics) to the first gig - Battle of the Bands heat - won it. Next gig, 2 weeks later Battle of the Bands final - won it. Staffordshire, Mother of All bands, Lichfield - won it. Tamworth Rock Festival, Assembly Rooms - Ted, Paul, Simon, Rick, Andy and me - Jimmy. All the guys were great friends and fantastic musicians and songwriters in their own right, we just got together once upon a time and rocked Tamworth for a full summer. F*ckin' no worriez
Thanks to: Jamie Smith