Stranger Than Life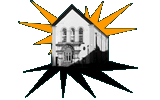 Musical Genre/Type: Pop
Formed: 1987
Gigs:
28/08/87
Tamworth Arts Centre, 8pm, Admission 50p
Emma Gibbs Loves Badges
The Sexy Pistols
Pakistani Brothers
Stranger Than Life
Tamworth Herald – 26/06/87
Musicbox – SNIPS
The Magnets have now undergone their name change and go under the monicker Stranger Than Life.
Tamworth Herald – 24/07/87
Musicbox – Here it is: the best festival line-up ever
HERE IT IS the final line-up for this year's eagerly awaited Tamworth Rock Festival again the Festival throws up an amazing range of old and new acts covering just about every musical genre possible. Many of the names will be familiar to most local rock fans but some will be new to everyone.
The tasty mixture offers the possibility of one of the finest festivals yet, so here it is the full blow-by-blow agenda of what your eyes and ears will witness over the August Bank Holiday weekend.
Friday August 28: Tamworth Arts Centre, 8pm, Admission 50p. Emma Gibbs Loves Badges, The Sexy Pistols, Pakistani Brothers, Stranger Than Life.
Saturday August 29 (Tamworth Arts Centre, 8pm, Admission: 50p) The Final Line, The Jim Crows Blues Company, New Age Gypsies, The Ferocious Apaches.
Sunday August 30: (Castle Grounds 12 midday – 7pm, Admission: Free) (In this order) Kubla Khan, The Searching, A5, World Intelligence Network, Catch 23, Rape In Yellow, Zealout, Platinum hi, The Great Express.
Monday August 31: (Castle Grounds, 12 midday – 7pm, Admission: Free) The Pink Tomatoes, Future Field, Shellshock, Jabberwockie, Wolfsbane, Fetch Eddie The Baby's Gone Blue, Depth Charge, Ruffian On The Stairs, Breaking Point.
That's a grand tally of 27 bands covering everything from punk to pop, synthesisers to sickness and power to purity. The whole festival bandwagon is now well on the road so get ready for a T-shirt, poster and sticker blitz as the town's musicians prepare for their biggest weekend of the year. The Tamworth Rock Festival represents everything that is positive and strong about the local music scene and if the enthusiasm so far generated by the event is anything to go by, get set for a rock and roll extravaganza.
Tamworth Herald – 21/08/87
Musicbox – Festival Fever
THE Tamworth Rock Festival is now just seven days away and the final preparations for the extravaganza are almost complete.
Excitement for this year's festival has reached a new peak and with coverage in magazines as varied as Brum Beat and Sounds, it seems more people than ever will know what Tamworth has to offer for four fun-packed days.
Musically, the whole event seems to be more varied than ever. Bands who seem to play everything from mid-Sixties to post-Eighties music will be involved, with most of them regarding the festival as their gig of the year.
One of the most inspiring things about the 1987 Festival is the massive amount of new bands who have been signed up to play. Groups such as The Conspiracy, Future Field, Final Line, New Age Gypsies, Zealout and Kubla Khan have played a handful of concerts between them and they should prove an interesting foil to the more experienced outfits such as Breaking Point, Wolfsbane and Catch 23.
The Festival is divided into two sections once again – two hectic nights at the Arts Centre and then two long languid days in the Castle Grounds sun.
At the Arts Centre on Friday August 28, Stranger Than life top off the bill which also features Emma Gibbs, The Pakistani Brothers and a band who trade under the name of The Sexy Pistols and of whom nothing is known. 24 hours later at the same venue, Atherstone will once again invade Tamworth bringing them the New Age Gypsies and The Final Line to team up with The Jim Crows Blues Co. The Ferocious Apaches and the eagerly awaited Conspiracy.
With the two Arts Centre nights completed, the rock and roll revolution will carry on at the Castle Grounds. Festival organisers are currently deeply in prayer that the sun will decide to bless the Castle Grounds with its presence again, and if so around 1,000 people are expected to lap up the varied delights on offer.
The outdoor section of the festival starts at 12/30 on Sunday with Kubla Khan and is then followed by (in this order at 40 minute intervals) The Searching, A5, World Intelligence Network, Catch 23, Rape in Yellow, Zealout, Platinum Hi and The Great Express. On Monday the festival concludes with nine more stylish, varied bands that should attract another bumper audience. The pink Tomatoes kick it all off swiftly followed by Future Field, Shellshock, Jabberwocki, Wolfsbane, fetch Eddie, Depth Charge, Ruffian on the Stars and Breaking Point.
That's a grand total of 27 bands – 20 of whom have never played the festival before showing the continued strength and vitality of the area's lively music scene. Cancel all other minor distractions (Reading Festival, wedding, funerals etc.) and get ready for fun, fun, fun.
*Will all musicians attend a final 'briefing meeting' on Sunday night at the Tavern in the Town. It starts at 7.45 and everyone is urged to attend.
Tamworth Herald – 28/08/87
Musicbox – BIGGEST FESTIVAL YET OFFERS 27 GREAT BANDS
A rip-roaring weekend of rock
YES, IT'S HERE AT LAST! After all the months of planning and preparation, Tamworth will this weekend unveil it's biggest and best rock festival ever.
Over the next four days no less than 27 bands – not to say alternative poets, disc jockeys and general eccentrics – will combine their talents to give the town's pop pickers a week to remember.
Tonight (Friday) the whole event kicks off with an action-packed Arts Centre show to be followed on Saturday night with another night of new bands at the same venue. And then on Sunday and Monday, Tamworth Castle Grounds will be taken over for 16 hours for a massive live extravaganza of music covering 18 varied and exciting groups from all over the Tamworth and Atherstone area.
It all adds up to four hectic, juicy days so here is a blow-by-blow account of what to expect, where to expect it and where not to go if you want to avoid it!!
FRIDAY
Tamworth Arts Centre
WELL WHAT A START. For just 50p you can get to see five totally different bands who represent just about every form of musical extreme in this little old scene of ours. Heading the lot our The Wilsons who have been added as late festival funmakers and should provide many moments of bopping delight. Joining the Wilsons are the brash barmy boys known as The Pakistani Brothers, the all-new all-electric Stranger Than Life, the arrogant and animated Oliver Reed Combo and another late addition The Parade. That is five potentially explosive acts for less than the price of a Curly Wurly each. Be there early (8pm) 'cos it is going to be full.
SATURDAY
Tamworth Arts Centre
ANOTHER case of sheer daylight robbery when just 50p once again gets you masses of good original music. The Conspiracy, Tamworth's new alternative hopefuls make their eagerly awaited Arts Centre debut and are joined by the rocking, rollicking blues of Jim Crows, the powerful mid-Seventies attack of New Age Gypsies, and the passionate and highly-tipped indierockers Ferocious Apaches. The fifth band on the line-up is still to be confirmed as there is a possibility that The Final line may have split up. If that is so, new Burton FM soundalikes Vienna will be slotted in as special guests so whichever way you look at it your ears cannot fail! Remember it starts at 8pm and get there early.
SUNDAY
Tamworth Castle Grounds (11.30am-7pm)
AND SO, to the main course. Once again the festival will be sited at the top of the Castle Grounds, just in front of the tennis courts and once again it will all be totally FREE.
You will see no less than nine bands on Sunday and a further nine on Monday with the only sort of rock uncatered for being that horrible stuff that breaks your teeth at Blackpool. It all begins at 11am when the Reverb/Buttercup disco blares into action and then 90 minutes later the first band – Kubla Khan – hit the stage. This oh reader, is what happens next…
KUBLA KHAN (12.30) – A new and enthusiastic rock band with a slant to the mid-Seventies and wicked sense of humour. Should be very good scene setters.
THE SEARCHING (1.05) Another relatively new act whose own brand of rock searches across a broad spectrum enveloping influences that include The Damned and the Cure.
The A5 (1.40) – A tremendous unit who are improving all the time and have now acquired a harder more distinctive sound. Aggressive, tuneful and toe-tappable.
WORLD INTELLIGENCE NETWORK (2.15) – Totally fab, leather-jacketed bunch who manage to Cope with being compared to Cope all the time. WINners.
CATCH 23 (2.50) – Youthful, fanciful popsters with hope in their hearts and electricity in their blood. They make great pop music. It's as simple as that.
RAPE IN YELLOW (3.25) – Like Moses, this band have spent a long time in the wilderness and now return with a commanding set. They play original, whimsical Sixties based pop music.
ZEALOUT (4.00) – Another new band who walk on the Atherstone side of life. Zealout play broadly based rock music and regard this show as their first major introduction to the world.
PLATINUM HI (4.35) – Zooming all the way up from London this combo (who feature former Tamworth fave Rob Rea) play colourful metal music with brash style.
THE GREAT EXPRESS (5.10) – Concluding Sunday night's revels are one of Tamworth's hottest properties. The Express have already raced to the top of the league with their power charged, energetic and unusual creation. A great end to a great day.
MONDAY
Tamworth Castle Grounds (11.30am-7pm)
MRE MIRTH, music, magic and majesty on offer today with some of the best sounds outside of my record collection. As with Sunday, the bands will appear at roughly 40 minute intervals so you should never be very far away from something you are REALLY going to like. Here is the day's itinerary so get your Filofax out.
FUTURE FIELD (1.05) – A new intelligent AOR based rock band with a host of ideas and several accomplished local musicians. Soothing music for the fun.
SHELLSHOCK (1.40) – Pure, unashamed heavy metal from a band whose enthusiasm is a refreshing as Brew X1 in the Sahara. Loud, proud and metallic.
JABBERWOCKIE (2.15) – Original unit who play music like of which Tamworth has never seen before, multi-instrumentalists overflowing with notes and notions.
WOLFSBANE (2.50) – The kings, the bosses, the boys. Wolfsbane's dictionary definition is 'everything that is good about heavy metal music'. They've got the LOT.
FETCH EDDIE (3.25) – Clean, loveable pop music which is as pure as the average Vestal Virgin. Ace tunesmiths who could set the afternoon alight.
DEPTH CHARGE (4.00) – One of Tamworth's old favourites with new life and a new line-up. Look out for guitarist 'Tanya' (See rock festival t-shirts for more info on that!)
RUFFIAN ON THE STAIRS (4.35) – Commercial pleasing soul sounds from a band who combine the best of Tamworth and Lichfield. Promise to be quite special.
BREAKING POINT (5.10) – Longstanding heroes, who combine the powerful with the passionate and have been sorely missed from our stages of late. But absence makes the heart grow fonder they say, so get set for some nostalgic cheer.
So that's the whole line-up. In betweens each band you will see and hear djs, comperes and poets like Buttercup, Edward ian Armchair, Dave Hewitt, Kevin McGough, Bue, Rikk Quay et al and there may also be some surprise guest celebrities popping up as well. In the event of rain over Sunday and Monday there may be alternative arrangements but you must be at the Castle Grounds to find out what they are.
Whatever happens this is Tamworth's biggest musical event of the year and one which every music-loving person from 6-66 should enjoy immensely. So clear your weekends, clear your heads and get set to be bombarded from every possible angle by every possible sound.
*Festival t-shirts will be available tonight Friday (£3.50) and programmes at a mere 25p)