Theseus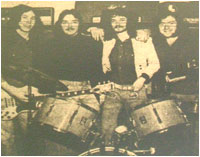 Theseus are a group that are going places.
Full-size image
Photograph courtesy: Tamworth Herald
Musical Genre/Type: Pop
Formed: 1975
Line-up:
Rod Barber : Vocals (Gillway)
[Later of Ramrod]
Harry Appleby : Drums
[Later of Ramrod]
Plus two other members from Cannock
Tamworth Herald – 29/11/74
MUSICBOX – Theseus
Theseus are a group that are going places.
The band which consists of Rod Barber, 4, Beech Road, Gillway, on vocals, Harry Appleby, 25 Calton Crescent, Tamworth, on drums, and two other member from Cannock set off for Germany on Wednesday.
"We will be playing U.S. Airforce bases and clubs in our three month visit to Germany", said Rod.
The group was formed three months ago, with Rod Barber and Harry Appleby joining from the local band Ramrod.
Theseus play pop and their own material and have played in and around the Tamworth area since forming.
They are aiming to get a recording contract and are busy rehearsing and touring.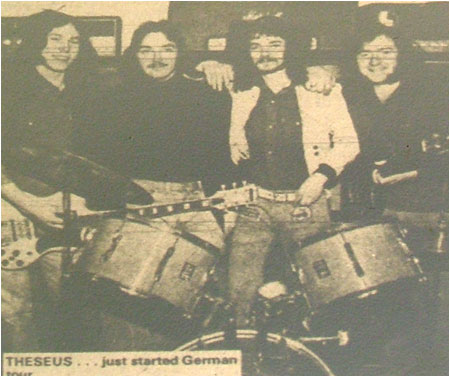 The full profile and history of Theseus has yet to be added to TamworthBands.com Call back soon to read the full band details.
If you have any further information about this band please email: info@tamworthbands.com