Witch Doctors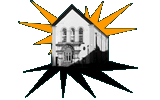 Musical Genre/Type: R 'n' B
Formed: 1987
Band Members:
Mick Kingston
Paul Kent
Ian Green
Gigs:
17/02/87
The Witch Doctors
Atherstone Rugby Club
10/04/87
Witch Doctors
Crosstown Traffic
Tamworth Arts Centre
Tamworth Herald – 13/02/87
Musicbox – SNIPS
R 'n' B night is a tester
A NEW band specialising in 'maximum r 'n' b' will be appearing in Atherstone on Tuesday night. The group The Witch Doctors, feature two old members of La Grange, Mick Kingston and Paul Kent, along with another r 'n' b enthusiast Ian Green. The trio will line up at Atherstone Rugby Club and if the gig is successful Mick is hoping to organise other Atherstone, Tamworth and Nuneaton bands to play at the venue.
Tamworth Herald – 20/03/87
Musicbox – SNIPS
Atherstone-based r 'n' b kings The Witch Doctors (whose demo I hope to review soon) have announced a series of dates. As well as playing at Leamington Spa, Telford and other out-of-the-area shows, they will be at the Graziers Arms, Nuneaton on March 26, Colin Campbell, Coventry April 2 and 10, Atherstone Rugby and Cricket Club April 22 and Knights Lichfield April 29.
Tamworth Herald – 03/04/87
Musicbox – SNIPS
The Witch Doctors a r 'n' b outfit who will hit Tamworth Arts Centre on April 10 will be joined by a very popular support act. They are Crosstown Traffic, an outfit who have become very popular with the Tavern in the Town crowd and one that figure in the Muiscbox poll. The band are fronted by Andy Pearson, who used to be a member of La Grange, who of course have a lot of links with The Witch Doctors. As for the Doctors, their pedigree has been proven in that they have been asked to support both the Steve Gibbons Band and the Climax Blues Band in the next few weeks. It all looks like being an intriguing night for r 'n' b fans next week.
Tamworth Herald – 10/04/87
Musicbox – Witches brew some wicked sounds
IT'S a big night for local music fans tonight (Friday) with two cracking, contrasting concerts on view.
THE WITCH DOCTORS
Making their Tamworth debut, this brand new r 'n' b outfit are bound to get the town's many fans of this musical genre piling into the Arts Centre. Their sound, as displayed on their fun new demo, is full of the sort of Royal Family appeal that should ensure a right royal Tamworth welcome.
The band who have had past links with La Grange and have future links with the likes of Steve Gibbons, will be joined by Crosstown Traffic, a powerful outfit who are top of the Tavern pops. Both bands should provide a good night out for all concerned, so head for the Arts Centre tonight, from 8pm onwards.