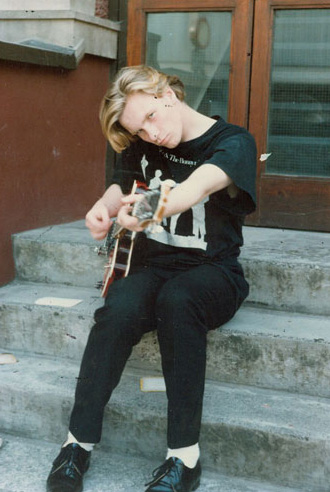 Sunday, August 1st, 2021: I've tried and tried to come to terms with the devastating news about the sad loss of the one and only Lee Revelle today, but how can you... We've been saying to each other time and time again, as soon as COVID is all over we'll meet up for a pint. We wished each other happy birthday and a merry Christmas - and each time said "Don't forget that pint!" He broke the news himself that he wasn't well in his usual dismissive way. And now this...he's gone. You know how it is with bands, there's always that person who's the front man, the drummer could never be the front man, the bassist no, the guitarist maybe but, there's always that person who just HAS TO BE the front man. That was Lee. Imagine him for a moment, playing second fiddle, taking a back seat, NEVER. Imagine him NOT being the lead singer, imagine him NOT being the focal point of any band photo - NEVER. Spotlights were made for Lee Revelle, Headlines were written for Lee Revelle. A unique, beautiful man has left us and the world really will be a dull place without him. Rest in peace Lee, love forever, Ed and Eve xx
Edward ian Armchair
Tamworth Bands
In 1960, Tamworth Magistrates Court told a fifteen year old trainee miner to stop shrugging his shoulders like a pop singer and a local solicitor claimed that playing of a juke box in a snack bar opposite his offices would make it impossible for his firm to continue its legal practice. This gives you a hint of attitudes to popular music at the time. In Tamworth you could see The Rebels every Friday night at Fazeley Parish Hall for 2/- (10p) or dance to The Modernaires at the Assembly Rooms for 2/6 (12.5p).
By early 1975, the only bands you were likely to see in Tamworth were Magna Carta or Magnadaw playing at Tamworth Football Club or possibly Andy Dwyer playing his 12 string acoustic at the Unicorn Folk Club, Orton on the Hill. There were very few venues, no studios and hardly any bands! By 1990 this had changed dramatically, dozens of venues, hundreds of bands, several studios, successful recording artists and a vibrant history littered with successes and failures.

Welcome to the history of Tamworth bands and the Tamworth music scene in general. This web site records in precise detail the growth of the music scene that developed in Tamworth between 1960 and 1990. Each band is listed, with photographs, details of band members, songs, recordings, gigs. Take a look at the A to Z of Bands to see how many of the 750 bands listed you can remember.
We also have the entire history of the Tamworth Rock Festival, every heat and winner of the Battle of the Bands contest, the history of the Tamworth Herald Musicbox column and full details of the end of year Musicbox Poll. Who won, who lost - who is the best Tamworth band of all time? Check out the Poll of Polls!
Of course, this history will never be complete, bands will be missing, memories hazy, errors (God forbid!) may have been made - contact me with your contributions.
Enjoy the read,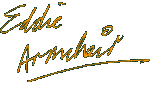 Edward ian Armchair
info@tamworthbands.com