Band Names
Here's the full list of Tamworth artistes from the 1960 to 1990 period, see how many you remember:
(Those bands highlighted in Yellow have their own band profile page - take a look! Here's the full A to Z listing of bands.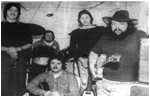 20/20 Vision, 69, A5, Aardvark, Aardwolf, Abacus, Abrequs, Acoustic Shock, Adam, Alan Melville and His Band, Alcatraz, Alibi, Alien Emotions, Alley Cats, All Before Them, All the Presidents Men, Almost Famous, Alpines, Also Smith and Jones, Alternative Monganies, Amalgamation, Amber Cascade, Amber Lights, Androids, Andy Dwyer, Andy Glen, Animal and the Stick Band, Anna Magrock Experience, Anti-Dote, Antigone, Apaches, Apparition, Arabia, Arcturus, Armchair Thrash, Armpit Jug Band, Ark, Artful Dodger, Assets, Asylum, Attica, Austin Healeys, Australians, Axial, Baby Mammal, Badger, Bagpuss, Bakerloo, Bambu Curtain, Bankok Shock, Banned in Yellow, Banned Wagon, Barathea, Barry James and the Strangers, Barry John Combo, Bash Out The Odd, Bashful Alley, Be a Monster, Beat-Roots, Beau Weavil, Believers, Bernie and the Fabulous Photons, Beyond Elysium, BHX, Bible, Big Butty and the Wide Boys, Big Muff, Big Noise, Big Screen, Big Trip, Bill Stickers, Billy Bates, Bistro, Blackouts, Black Market, Black Muff, Black Riverside, Black Shit, Black Shirts, Black Eyed Suzie, Blackwood Lodge, Blind Alley, Blind Ignorance, Blood Ox, Bloop 79, Blue Hawaiians, Blue Stars, Bob Carter and his Broadcasting Band, Bob Hayward Orchestra, Bob Mason's Band, B.O.D., Bogart, Boozy Brothers, Bop Baroque, Break the Daisy Chain, Breaker, Breaking Point, Brewster, Briar, Broken Dreams, Brothers Groove, Bullets, Bunions, Burnin' Sky, B.W.O., Byte, Caging the Raven, Calling, Camelot, Candledance, Capital Letters, Caprice, Cargo, Carousel, Carrot Fergus Folk, Casuals, Catch 23, Cathy Christian and the Crusaders, Certain Circles, Chalkie, Chance, Chappells, Chapter 24, Chariot, Cheesy Helmets, Chemikill, Chequers, Chico, Childs Play, Choke, Chris Miller Concept, Christ in Shades, Circuit, Circuit 11, Classified Ads, Climb the Waterfall, Clover, Clover Leaf, Cody, Concept, Conclusive Fiction, Concrete Evidence, Concord, Confederates, Conspiracy, Convention, Corrupt Youth, Cosmic Emotion, Cosmic Vibes, Cradle, Crazy Beat Demons, Crazy World of Arthur Fowler, Creation, Crowd, Crosstown Traffic, Crystal Injection, Cuddly Spiders,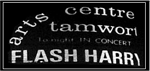 Curious Oyster, Cuthroats, Cuts, Dancettes, Dance Stance, Dance Trance, Danny Coral and The Surfriders, Daryl and the Chaperones, Data Control, Dave Hewitt, David A. Dukes, DC Fontana, Dead Captain Speaks, Delta Skiffle Group, Delusions of Grandeur, Depth Charge, Derek Ross Duo, Deviance, DHSS v1 , DHSS v2, DHSS v3, DHSS v4, DHSS v5, Diamond Dave Rhythm Group, Dickens, Difference, Dildo, Dirti Trix, Dirty Bird, Divine Intervention, Dominators, Dominoes, Don Hill Sextet, Don't Panic, Dream Factory, Dressed to Kill, Driftwood, Drivin' South, Drowning Pool, Duel, Dusty, Duterium, Dynamite, Early Daze, East Park, Easy Beats, Ecko Four, Eclipse, Ed Selfs, Ed Ake & the Painkillers, Edward ian Armchair, Eight Ball Joe, Elbow, Electro Combo, Electro Tanz Musik, Electronics, Elegy, Elixer, Elusive They, Emanon, Emma Gibbs Loves Badges, Empire Falls, Energetic Lovers, Enigma, Eppies, Ernie & Murph, Evergreens, Ethis, Europe After The Rain, Exits, Exodus, Evan Lyric Sound, Everglades, Expresso Bongo Orchestra, Eyes, Fabulous Jackpots, Fallacy, Fascination, Fashionable Gents, Fat Controllers, Fat Moggy, FemmeFatale, Fenders, Ferocious Apaches, Ferrari, Fetch Eddie the Baby's Gone Blue, (Fetch) the Comfy Jigsaw, Fiends, Fifth Amendment, Final Line, Fire, Firebrand, First, First Conspiracy, Five Miles High, Flame, Flash Harry, Flood, Flowers in the Attic, Fly On The Wall, Folk Circus, Fools Gold, Formaldehyde Daffodils, Foundation, Fourth Dimension,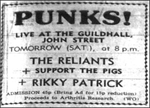 Four XXXXs, Foxglove, Frank Carter and His Orchestra, Franklin, Freedom Road, Freefall, Freeway, Freight Train, Fretz, Frigid Mable Meets the Cookie Monsters, Fudge Tunnell, Full Tilt, Future Field, Fuzz Puppy, Gaf the Horse in Tears, Gargoyle Brothers, George Edden and His Band, Glascote Ramjets,Gentlemen Jim, Gingermen, Ginty, Good Question Derek, Gordon and The Blackjacks, Gospelaires, Gray Wade & The Allegroes, Great Divide, Great Express, Green Swings, Greenwich Light Vessel Automatic, Grim Boys, Gum Tree, Guy Gibson's Flyers, Gypsy Khan, Ha, Ha, Ha and The Fruitcakes, Ha, Ha, Ha, It's the Folk Circus, Hamma, Hamilton Hammond Extension, Hang The Curtains Before…, Happy Content, Hard Likker, Hard Rain, Hard Road, Hardware, Harwell Reaction, Haylowe, Haze, Heart in the Balance, Heavy Metal Thunder, Heimdall, Heinekins, Helpless Huw, Hellfire, Herb Garden, Hiawathas, High Estate, Hobbits, Hollis Brown Group, Honeyjump, Hornets, Hush, Hydro Vein, Hy-Kells, Ian Marklew, Ice, Ideal Standard, Idlevice, Impakt, In Fear, Indian Runner, Inertia, Infinity, Inn-Sect, Inside-Out, Interviews, Ion Mistress, Ivor Pope and His Band, Ivory, Jabberwocki, Jacey Four, Jade, Jaquie Graham and Ferrari, Java, Jay-Kays, Jed Moore, Jeese Presley Mystery, Jents, Jessup, Jester, Jets, Jim Baxter and His Band, Jim Crows Blues Co., Jim Reynolds and His Orchestra, Johnny Ball and His Music, Johnny Dean Combo, Johnny Eville and the Satans, Johnny Hollyoake Four, Johnny Silver and the Cossacks, J.T. Bullitt, Judas Cradle, Judas Jump, Jump The Gun, Jupiter Rhythm Kings, Jury, Just Before Dawn, Justin-Uff, Kara, Karisma, Kathy and the Crusaders, Keith Powell and The Valets, Kevin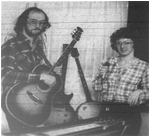 McGough, Kidda Band, Kill the Doctor, Killer Elite, Know, Kingdom of Summer, Kraze, Krystal, Kubla Khan, Kuku Spits, Kwil, Laughter in Heaven, Lawmen, Lean Steel, Ledbelly, Legend, Leisure, Less, Liberty Caps, Limited Edition, Limpin' Spider, Lincoln Dirty Duncan, Litany of Fear, Little Green Men, Liquidation, Lloyd Jackson Quartet, Loaded, Long Days, Long Johns, Loose Connection, Lost Johnny, Lota Four, Lounge Lizards, Love on Board, Loving Kind, Low Profile, Lucifer, Lyve, Macoys, Mafia Granny, Magic Carrots, Magna Carta, Magnadaw, Magnets, Magnum, Mal Ford, Manna, Mandettas, Mandeussens, Mandettas, Mandrake Root, Marcus, Mark Chanelle, Marmyte Sandwich, Martin Johnson's Nervous Amphibians, Matadors, Maurice Harper and His Band, Maurice Owen Band, Maverick, Mayfair Set, Me, Mean Bizness, Melodymakers, Meltdown, Messenger, Meteors, Michael's Nightmare, Mike Everest and the Alpines, Mike Turner Band, Minnus Tyreth, Mista Peo, Money Spider, Moneygods, Morphic Ocean, Mortimer & Kelly, Mosaic, Mother Savage, Mother's Worry, Mothseed, Mr. Cyn, Mr. Fixit, Mr. Johnson, Muddah Gende, Muff Head, Muff Doctors, Mutant Zombies, Mystic Hero, Myth, Naked Touch, Napalm Nancy, Never Say Die, New Age Gypsies, New Blood, New Flower Experience, New Puritans, Nice Day, Nick Lowe, Nigel Parker, Night Flight, Nightshade, Night Gallery, Nomadic Dreams, None But The Brave, Norman Conquest, Nothing On Earth, Obsidion, Offense, Oiltanker, Olde Golde, Oliver Reed Combo, Omen, One on One, Orange, Orange Blossom Special, Orchettes, Original Royal Family, Ornaments, Orryot, Orryot Eyes, Ostrich County, Other Guys, Our Way of Life, Outback Hijackers, Outlaws, Packmen, Pakistani Brothers, Paper Sun, Parade, Paradox, Patchwork Band, Paul Westbrook and His Music, Pegasus, Pentad, Pepper Village, Perfect, Personality Crisis, Pete and the Travellers, Peter Justice and His Band, Phil King and the Couriers, Phoenix, Pig in Shades, Pilgrim, Pinch, Pineapple Sun, Pink Cadillac, Pink Tomatoes, Pinocchio, Plague, Plan B, Platinum Hi, Poetry, Poison Passionade, Poll Cats, Pondweed, Power & Glory, Powercraze, Powerplay, Precious Toys, Pregnant Mary, Present from Margate, Private Property, Product Perfect, Prophecy, Psychedelicatessen, Psychic Outlaws, Pulsebeat, Punishment, Purple Silk, Quest, Quill, Qwark, Raging Bullfrogs, Ragnork, Rainbow Blend, Rainmakers, Ramrod, Ramblin' Band, Rape in Yellow, Ready Or Not, Rebels, Red Cardigans, Red Cassette, Red Cloud, Red Leg, Red, Red, Groovy, Red Rockers, Regency Lemon, Reliable Duo, Reliants, Reliants v2, Rema, Renaissance Four, Resist, Restricted, Reunion Showband, Rhythm Damage, Rhythm Ranchers, Ribbon, Rikki and the Last Days of Earth, Ringo the Goat and the Wombat Horns, RIP, Ripchords, RITS, Rivett, Rock Rebellion, Rocking Thunderbolts, Ronnie and The Rangers, Ronnie Hancox Dance Band, Roseham, Rosemary Bevan Fan Club, Rough Justice, Roy Everett and the Climbers, Royal Family, Ruby Blaze, Rubber Ball, Ruffian on the Stairs, Ruffin's Well, Rum & Butter, Running Wild, Sa Sa, Sabraquin, Sabres, Sacred Oath, Salmon Tail, Sapphires, Saracen, Satellite Spies, Satans Effergy, Savana, Scarab, Scavenger, Schell Shock, Scream, Scream Dream, Scud, Searching, Select Elect, Selling Cotton, Sense Amelia, Seventh Star, Sexy Pistols, Shed, Shellshock, Shep Woolley, Sherbert Trees, Shock Culture, Shrine, Side Effect, Sindys Sonic Garden, Sitting Pretty, Skooby, Sky Blue Pink, Sky Cycle, Slabcake, Slightly Green, Slugbubble, Slugs from Uranus, Smith & Jones Blues Band, Smothered, Sneak Preview, Soil Brothers, Somethin' Else, Something Pretty Beautiful, Sonic Vibes, Soul Exit, Sounds, Souperboy, Source of Power, So What, Space Kitten, Space Seeds, Spartan Cruise, Special Clinic, Spectre, Spinning Wheel, Spiral Eye, Spirits, Spirit Lake, Spirit of the Gypsy Khan, Spirit of Water, Spida, Spoonful, Spring Auction Torture, Spyders Web, Squashed Hedgehog, Stand, Stealer, Steeple, Steeplejacks, Stench, Steve Adams, Sticky Fingers, Stig, Stonehenge, Stone Garden, Stormbreakers, Strangeloves, Stranger than Life, Strap on Jack, Stretch, Stressex, Suck, Sugar Addicts, Suicide Petch 'n' The Juice MCs, Sundance, Super Balloon Man, Superflake, Sway, Switchblade, Swivel, Talk Back, Taragon, Ted Taylor and His Band, Teen Beats, Telecoms, Templemead, Terra Firma, Terroa, Theseus, Third Flight, Thirteenth Reunion, Thirty Frames a Second, Thor, Those Attractive Magnets, Three in a Bed, Three Spirits, Thunderbirds, Thrice Nays, Time Bandits, Titan, TMA, Tom Bettany, Tommy Farr, Tommy Walkden Trickster, Trio, Tony Billingham and His Band, Tony Lee Trio, Tony Martin and The Ecko Four, Tony Reynold's Dance Orchestra, Tora, Torn in Two, Tortured Artists, Touchin' Cloth, Trailblazers, Tranzit, Travelling Dog, Treb. Norman and The Saints, Tribal Sweatshirts, Tritons, Trojan, Troubadors, Trout Brothers, Truthful Lies, Tusk, Two-Bob Ted, Two Plus Two, Tyrant, Tytan, Ulterior Motives, Ultimate Sway, Utensils, Unknown, USS, Valets, Vampire Circus, Vehicle, Velocity, Vera Cosmarata, Vesuvius, Vicious Malicious, Vindaloo Breakfast, Vipers, Visitors, Void the Bunions, Vulcan, V-Sor, X, Whats this Heads Down Mindless Boogie About Nothing, Wanderers, Warlock, Warrior, Watershed, WDK, Weaver, Whippersnapper, White Raven, White Road, White Warrior, Whyte Orion, Wild Child, Wild Four, Wilderness Laine, Willow, Wilsons, WIN, Winson Green, Wipeouts, Witchmaster, Witch Doctors, Witness, Witzend, Wolfsbane, Xenolith, X-Offender, XPD, Yogöts, Zealout, Zenith, Zodiac Trio.