Void the Bunions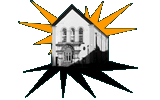 Musical Genre/Type: Pop/Rock
Formed: 1987 Split: 1990
Band Members
David Smith - Lead Vocals/Guitars (Dosthill)
Steve Smith - Lead Vocals/Rhythm Guitar/Backing Vocals (Dosthill)
Andy Sale - Bass Guitar (Wilnecote)
[Also in: Mother Savage]
David A. Dukes - Lead Vocals/Drums/Backing Vocals (Dosthill)
[Also in: David A. Dukes, Mother Savage]
Band Variations
David Dukes left in 1990 to do his own solo thing and was replaced by someone nobody can remember. Funny that, seeing as they gigged with him!

Songs
Fly High - Smith/Smith
I Admire You - S. Smith/Dukes
Do You Think? - S. Smith/Dukes
A Dying Breed - Dukes/D. Smith
Feel the Wind - Dukes/Sale/D. Smith
Revolution - S. Smith
A Love Song - S. Smith/Dukes
Light of the Truth - S. Smith/Dukes
Dream, Baby, Dream - S. Smith/Dukes
Going Nowhere - D. Smith/Dukes/S. Smith/Sale
Other Songs: Demonesque (Dukes/Sale) Go for a Smoke (Sale/S. Smith/D. Smith/Dukes), I Woke Up (Dukes/Sale)
Gigs
First Gig: Open-garage all comers - July 1987
Last Gig: Tamworth Arts Centre - Late 1990
Memories
Originally a two-piece, with just guitar and percussion. Exploded into a throbbing rock band. Possibly! The band played two gigs as a two piece, playing a load of Chuck Berry numbers and the place went mad.
Lots of rehearsing, a short supply of actually getting out there and gigging. The two brothers didn't get on very well and there was quite a lot of shouting.
Andy Sale was the proud owner of a left-handed Fender jazz bass and Dave Smith played a jet black Les Paul variation. Steve mostly stuck with his plugged in acoustic.
For a short time Steve Smith played bass with Andy playing second guitar. They soon changed back as Andy was a more natural bassist. Andy Sale later showed up in Mother Savage with Dave Dukes.
There are some dodgy old recordings of us rehearsing but I hope they stay lost.
Thanks to: David A. Dukes
If you have any further information about this band please email: info@tamworthbands.com