Mother Savage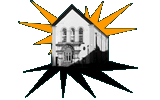 Musical Genre/Type: Folk Rock
Formed: 1990 Split: 1990
Band Members:
David Dukes - Lead Vocals/Guitars/Harmonica/Flute (Dosthill)
Andy Sale - Bass Guitar (Wilnecote)
Amin Ali – Drums/Backing Vocals (Minworth)
Other Band Members/Instruments:
Steve McKenna - Vocals/fiddle/mandolin/whistle/harmonica/cittern (Water Orton)
Steve Fulloway – Percussion (Redditch)
Band Variation No.1:
We were augmented, albeit briefly, by second vocalist Andy Glen. He turned out to suffer from paralysing stage fright so that was that.
Songs:
See entries David A. Dukes and Void the Bunions
Gigs
First Gig: The Rathole - early 1990
Last Gig: Green Man, Coleshill - January 1993
Other Gigs: Birmingham area mostly. We played one gig where John Taylor from Duran Duran was in the audience. I remember him as a nice bloke. We were invited to perform at the North Warwickshire Performing Arts Festival in July 1992.We also played at Tamworth Arts centre.
Memories:
I put the band together originally in order to beef up the sound as I felt I was up against it when playing bills with much louder acts.
Dear old Andy stuck around longer than anyone else. He purchased a Paul McCartney style bass guitar ready for world domination. It really threw Steve McKenna that Andy was left-handed as the former was in the habit of looking at the bassist for some navigation following one of his crazy fiddle frenzy solos.
Gary Salmon, from Sindys Sonic Garden/Superflake, was the original percussionist but drifted away. He wanted to concentrate upon a new group he was forming at the time in which he played bass guitar.
Steve McKenna was fond of covering the Dylan song "She Belongs to Me" and would take the vocals on this track. Steve got the hump with me after I lost it and berated a very rude audience in Kingsbury. I was quite intense in those days and really let rip for which the Herald savaged me.
Thanks to: David Dukes

If you have any further information about this band please email: info@tamworthbands.com