Pegasus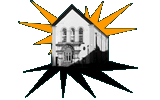 Musical Genre/Type: Heavy Metal
Formed: 1982
Band Members:
Robert Hamilton - Bass Guitar
[Also in: Trojan]
Chris Kelt - Guitar
[Also in: Trojan]
Tamworth Herald – 22/01/82
Musicbox – WANTED…PERSONNEL FOR NEW BANDS
TWO new HM bands have been formed on the fringes of the Tamworth area – and both are on the look-out for new members.
Former Trojan guitarist Chris Price and vocalist Dylan Haddon have joined forces with Dylan's brother Jeff and they want a full-time bassist and drummer.
At the moment, Qwark members Shaun Meier and Andy Meakin are standing in for dates already arranged – including one at Atherstone British Legion on February 7.
Anyone interested in joining Dylan and Chris should call Dylan.
Meanwhile, Pegasus – the band formed by ex-Trojan members Robert Hamilton and Chris Kelt – want a vocalist to complete their new line-up.
Pegasus want to know if there has ever been another HM band with that name. If you can answer that, or if you feel like becoming their new singer, ring Robert.
Tamworth Herald – 30/04/82
Musicbox – Two from one is much better
PEGASUS, EXODUS : Polesworth Top Club
REGULAR trips out to Warton WMC on summer evenings last year often proved to be an enjoyable, if rather unrewarding, experience.
Trojan, the band that more often than not played at the club, always had bags of enthusiasm with enough skill to become a really exciting live band.
Now, nearly 12 months later, things have altered rapidly in that part of the world. Two members of Trojan have formed Pegasus and the other two are the founder members of Exodus.
And the split which means that these two new bands could be formed, is the best possible thing that could have happened as far as I am concerned.
Pegasus proved that after a few numbers. With vocalist Steve Haddon making up for his vocal deficiencies by aggressive presentation, the band stormed their way through numbers which soon shifted a contingent of teddy boys who'd come expecting a rock 'n' roll evening.
Guitarist Chris Kelt – dressed in super smooth white jacket – was the star, playing some excellent lead guitar while jerking his head around in the great Angus Young tradition.
Pegasus – fresh from their brief Atherstone church spot on TV – started out playing some of their own material which was in a sort of jerky eighties' pop mould.
It was a bold move to try girl vocalist Jackie Day, but it only really worked when she was singing with Dylan Haddon rather than solo.
"Do We Hear Noises" – a song inspired by a Musicbox headline – was one of the better compositions, but, when they followed it with "Shaking All Over" I began to wonder exactly what sort of audience they were looking for.
Exodus could become an excellent local band if they sort out their stage presentation and decide exactly what sort of material they want to perform.
But there can be no doubt that everyone concerned is better off now than they were last summer, and Pegasus and exodus showed a marked improvement from Trojan.
Tamworth Herald – 27/08/82
Musicbox – Pegasus plea for drummer
NORTH Warwickshire-based HM band Pegasus are down to a two-piece after the sudden departure of their drummer, second guitarist and vocalist.
Now remaining members Robert Hamilton and Chris Kelt are looking for a drummer in order to experiment as a three-piece.
Any skin-beaters with no current band can contact Rob Hamilton…
If you have any further information about this band please email: info@tamworthbands.com