Kingdom of Summer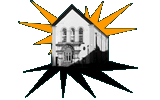 Musical Genre/Type: Rock/Alternative
Formed: 1990 Split: 1990
Band Members:
Jase Clifton – Lead Vocals (Glascote)
Also in: Smothered
Muz Pickett - Lead Guitar (Leyfields)
Also in: Smothered
Andi Roe - Rhythm Guitar/Backing Vocals (The Leys)
Jamie Bristoll - Bass Guitar (Amington)
John Higgins – Drums (Stoneydelph)
Variation No.1 - March 1992 – Dec 1992
As above, but with Emerson Todd on drums.
Variation No.2 - Dec 1992 - July 1993
As above but with Lee Cossey on bass and Jim Bashford on drums.
Songs:
Disappear - Pickett/Clifton
Hall Of Fame - Pickett/Clifton
Kissing You Conscience (Goodbye) - Bristoll/Clifton
Tonight - Bristoll/Clifton
Midnight Special - Pickett/Clifton
Easy - Pickett
In Your World - Pickett/Bristoll/Clifton
Ecstasy - Pickett/Clifton
One For The Chair - Pickett/Clifton
Falling - Pickett/Clifton
Other Songs:
Don't Tell Me/Story Of Love/Grasping, Clutching Hands/Turn On You/Psycho Mother/Show Me/She/What's Your Pleasure?
Gigs:
First Gig: The Rathole 21/11/91
Last Gig: Tamworth Rock Festival 1993
Other Gigs:
Several at The Rathole and Arts Centre and Rockwells. Badger`s Rest in Hednesford. Skegness - The Midland Hotel. Monterrey Exchange - Lichfield. Tamworth .Rock Festivals 1992 and 1993. Enots - Lichfield. Sinatra's - Birmingham.
Recordings:
Title: Dog Days
Track List: Disappear/Hall Of Fame/Kissing Your Conscience.
Format: Demo Tape
Recording No.2:
Track List: Falling/One For The Chair/Ecstasy/In Your World
Format: Demo
Memories:
The band were together in total from Sep 1990 to July 1993.
Formed September 1990,when Andi asked me if I'd join up with him for some recording project he had in mind. This soon turned into a band idea, although we didn't play live 'til some 13 or 14 months later, largely due to failing to find a suitable drummer until we got together with John Higgins, (ex-First Conspiracy, amongst others – Reliants, DHSS, Those Attractive Magnets – Ed.). Over the 3 years we were together as a band, we had a near-Spinal Tap turnover of drummers!
I would say the first version of the band was probably the best and the most fun. John was a good drummer and knew his stuff, and was a great character to have in the band.
The early stuff was a blend of Rock/Alt. which we were once told was a bit like The Clash. The middle period was a heavier/grungier sound and by the end we'd developed a funkier edge.
Best gig was Enots in Lichfield. Best laugh was the Skeggy jaunt! Took a minibus full and did a gig in the hotel basement with a local band of students called The Purple Banana Love Extension Band!! Twas a riotous night and ended with a change of bass player, eventually. Not to mention the trip to The Barrel Organ that never happened because of car crashes and cancellations.
First demo was recorded at Bongo after Jamie the bass player won the 50 quids worth of recording time raffle at the '91 Rock Fest! The 2nd one was recorded at Mark Brindley's Dehavilland Studios.
Muz Pickett