Ledbelly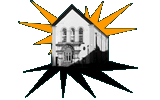 Musical Genre/Type: Blues
Formed: 1978 Split: 1980
Line-up:
David Ford (lead guitar)
[Also in: The Convention, Hamma]
Keith Chetwynd (vocals)
[Also in: The Convention]
Mick Burdett (bass guitar)
[Also in: The Fiends]
Fran Ingley (guitar)
[Also in: Hamma]
Gigs
25/06/78
Ledbelly
Dordon Working Mens Club
16/07/78
Ledbelly
Dordon Working Mens Club
22/07/78
Ledbelly
Austrey Working Mens Club
24/09/78
Ledbelly
Dordon Working Mens Club
07/10/78
Ledbelly
Austrey Working Mens Club
02/11/78
Ledbelly
Polesworth Working Mens Club
02/11/78
Ledbelly
Polesworth Working Mens Club
12/11/78
Ledbelly
Dordon Working Mens Club
31/12/78
Ledbelly
Bolehall Swifts
15/04/79
Ledbelly
Dordon Working Mens Club
17/06/79
Ledbelly
Dordon Working Mens Club
01/07/79
Ledbelly
Dordon Working Mens Club
06/01/80
Ledbelly
Dordon Working Mens Club
05/07/80
Ledbelly
Polesworth Carnival
Tamworth Herald – 05/06/80
Musicbox – For their ears only – locals miss out on Polesworth group
Anyone who likes their music rough and ready look out for the Polesworth based rock band Ledbelly.
The five-piece outfit, formerly known as Convention have been together in their present form for about two years and entertain crowds with a unique mixture of heavy rock and blues.
"We have a serious approach to our music and attract a mainly sit down rock audience," says rhythm guitarists Dave Ford.
The line-up besides Dave consists of Keith Chetwynd vocals, Colin Hunt, drums, Fran Ingley, lead guitar and Mick Burdett on bass.
Although today's five members have only been playing together for a couple of years, the groups roots go back some 12 years when Keith formed the band while at school.
Like any musicians these days, Ledbelly – who take their name from the legendary blues guitarist – are not keen on being bagged but list AC/DC, Santana and Rory Gallagher among their influences.
In spite of being based in Polesworth, the band ventures further afield – not by choice – and have regular dates at the Dog and Trumpet in Coventry, the Troubador at Burntwood and the Coach and Horses in West Bromwich.
They insist they would like to play in and around Tamworth a bit more often but run into the age-old problem of nowhere to perform.
"At the moment there are no places to play," says Dave. "But we would certainly like to if we can find a suitable venue."
"We used to play at clubs but there were too many hassles, so we are forced to play outside the area," he added. "If only we could find the right place we would like to play here".
Tamworth Herald – 27/06/80
Gala date for local band
LEDBELLY – the Polesworth-based rock band – will be hoping to brighten up the village carnival on July 5.
For the five-piece outfit, who take their name from the legendary blues guitarist, will play two one-hour spots during the afternoon's entertainment.
So anyone who likes their music heavy with a touch of blues thrown in for good measure, why not take a break from the usual gala attractions and go along and see them.
Tamworth Herald – 31/10/80
FANCY yourself as a vocalist in a heavy metal band?
If you do, a new rock group being formed in Tamworth want to hear from you. The Polesworth-based rock blues outfit Ledbelly have split. And three of their five members are putting together a new band, but they need a vocalist – and quickly too because they have a series of bookings left over from the old group that they have to fulfil.
Anyone interested in singing with a group, who play AC/DC and Montrose sort of material, should contact the band's lead guitarist Frank Ingley.
The full profile and history of Ledbelly has yet to be added to TamworthBands.com Call back soon to read the full band details.
If you have any further information about this band please email: info@tamworthbands.com