The Fiends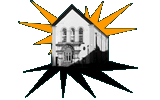 Formed: 1965
Split: 1967
Band Members
Phil Hatton - Lead Guitar (Fazeley Rd Estate)
Pete Baxter - Rhythm Guitar (The Leys)
Micheal Burdett (Detty) - Backing Vocals (Fazeley Rd Estate)
[Also in: Ledbelly]
Pete Hatton - Drums (Fazeley Rd Estate)
[Also in: Power and Glory]
Pete Gent (Sid) - Lead Vocals (Amington)
Memories
Pete Hatton was in the Power and Glory as the replacement drummer for Ian Parsons. He joined them in 1967 after his previous band he and his brother were in i.e. The Fiends.
Pete and Cheryl Hatton
The full profile and history of The Band has yet to be added to TamworthBands.com Call back soon to read the full band details.
If you have any further information about this band please email: info@tamworthbands.com